How to run a successful foodservice establishment? 10 things you need to know if you don't want to shut down your business after six months.
I must say that I'm facing no small challenge. It's very difficult to catch the spirit of the broad HoReCa industry in just a few paragraphs and, what's more, give you advice on how to run it successfully. I've decided to narrow it down to 10 points that can serves as your directions for action. Our case study is a 'dream café' that we're going to create and run in the following ten short paragraphs.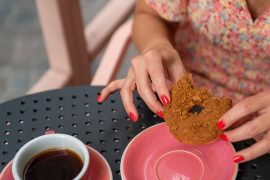 Mission, vision, goals and values: Every business without those four foundations at the start will sooner or later have to define them and find its identity, or say goodbye to the market forever. We all know the clubs popping up at the same location season after season under a different signboard, or the tenth version of a café with delicious cakes, a restaurant with Polish cuisine etc. Instead of duplicating someone's concept, find your own unique idea for your business. Think about your what will make you distinctive: interesting offer, natural ingredients straight from the farm, exceptional selection of coffee and tea that nobody else has, top-quality wines or pastries prepared only for you. Think about your target group, the desired guests in your café and how to reach them, and also: how to lure them back again. What will you offer? What kind of food service will you provide? The more questions you consider at this stage, the better. Look and you will definitely find what makes you unique and what your guests will love about your business, I promise. Visit as many inspiring places as you can, such places that make you feel good. Don't be afraid to talk to their owners, they are often really kind people happy to share their experience with you.
2. Numbers: Next step is Excel, you can't do without it. The first step was all about your imagination and slowly creating the vision of your café, its atmosphere and the reason for half of the city to spend days and nights soaking in the cool vibes of your place. Now it's time to move your analytical left brain hemisphere. How much do you need for renovation, investment, equipment? In other words, you translate your dreams into an investment plan and create the first cost estimation. You block every possible indicator aligned with the budget you can spend. You need to remember that often you need to take some money out of your own pocket (for, let's hope, about 2-3 months) before the business is up and running. So, include all you can in your budget and always draft two versions: optimistic and pessimistic. The latter is a real eye-opener and I believe it is absolutely necessary so that you know what to avoid. It's also good to do the first research of the products you want to have in your offer and look for the best price to quality ratio. Remember, in this case the cheapest isn't always the best – take the coffee machine, for example. You often need to spend even several thousand zlotys, so you should really buy a device that is not just good but excellent and will remain reliable for a longer time, in the long run bringing you savings on the maintenance costs.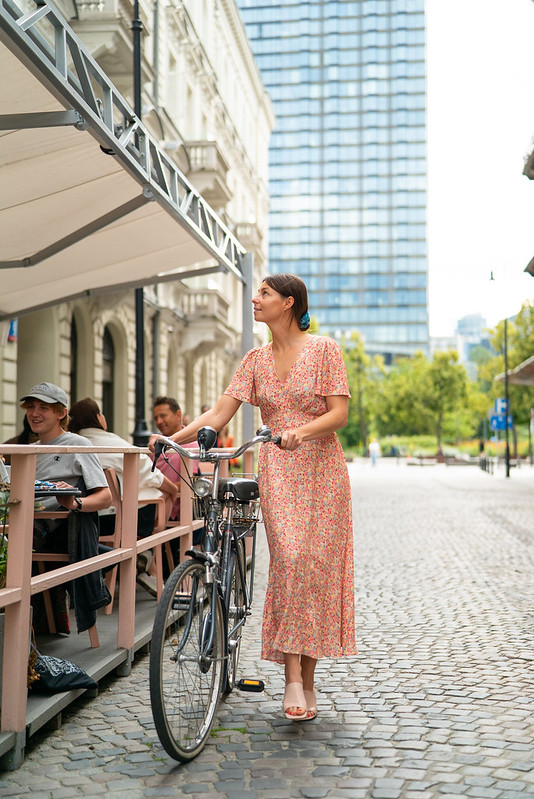 Location, location, location: Find your dream city and pick the district. After all, you already have your mission, vision, goals and values, so it'll be easy! Where does your target group live or meet? Have you found it? Now, check the traffic in the neighbourhood. If there are other cafés, restaurants or bars, that's great! It means that the guests visiting your neighbours will eventually pop into your place as well. Set your budget for rent and basic costs and watch out not to overestimate your possibilities. The rent and power costs in HoReCa industry are one of the most important indicators. Also, look for a place that held foodservice establishment before. It makes the job much easier, including preparing all the necessary permits before opening. Don't treat this step lightly, location is truly extremely important in this business. If your budget is slightly bigger, hire a company that studies traffic in a given neighbourhood, some data can be very, very useful.
Product, product and product again: I am truly sorry but you'll have to create another calculation table for all the products you want to have in your café and decide who your providers will be. Those lists can be very extensive, but don't fret over that. You'll gradually shorten them until you have a list of your final products to be delivered daily to your business. Look for unique, interesting specialty roasteries. Don't be afraid to invest in more expensive coffees – they will also gain their clients. Think what else is important: what snacks are you going to serve? Perhaps you want to have something sweet on the menu? Find good suppliers and your guests will love your offer and will come back for more.

5. Menu and pricing strategy: it's time to prepare food cost and beverage cost. Check what the profit margin for individual products should be. There are two approaches: you can either do some market research on similar businesses in your city or area and set up similar prices or you can set your prices without investigating the market because there may be no places like yours in the vicinity. I recommend following the first option with a calculator in your hand, to check how much profit margin there is on the products you want to sell because the it will later cover all the other costs. It's also worth establishing preliminary sales mix to see how the profit margin will be dispersed among the products: you will learn what are your top selling products. In my experiences, these are milk-based coffees: cappuccino, latte or coffees based on plant milks. So, it's worth taking care of their mark-up and negotiate at the purchase.

6. Roadmap: you've gathered all the data necessary to launch your business. Please, take a look at it from a bird's-eye view. Think through whether you've gone through everything and prepare your itinerary. When does renovation begin and how long will it take? What do you need to be cleared by a health inspector, how long does it take to get acceptance? Which POS should you choose? How will you monitor the stock, revenues and expenses? Who will be your accountant and why? Modern applications for tracking projects in time will also prove useful. The more tasks you will describe in detail and on a timeline, the less headache while operating, trust me!
7. Invest in people: recruitment and selection of people suitable for the job is the top priority on your to-do list. You need to know that even the best design and state-of-the-art equipment are not enough to complete the vibe of your café or restaurant. Only the properly selected and qualified staff will make you fully successful. It's not an easy task today. Working in HoReCa industry in Poland is rather perceived as temporary job and sooner or later you'll face seasonality and turnover of employees. So, it's worth figuring out how you'll reward your staff and what you can provide them with beyond their basic salary. How to combine this reward with the scope of their responsibilities and the requirement for generating more sales? These are hard questions but they really deserve an answer before the opening. You also need to remember not to overdo it – labour cost and food cost are two most important indicators in foodservice industry. If you balance them well and take care of good advertising and marketing to make sure your café is a buzz, the profit will come by naturally and you'll be really happy about it.

Knowledge, passion, control and development: Ok, so, your business is up and running! You're working, developing and following your plan, delegating more tasks and getting first proceeds from your business. Remember, once you place your bar high it can drop quite unexpectedly, so be meticulous, thorough and continuous in paying attention to the following factors:

– purchase costs and quality of goods;
– costs of employees and the number of workers on shifts;
– quality of employee and customer communication;
– product prices;
– opening hours;
– level of marketing and promotion investment vs the customer traffic;
– maintenance of the equipment.

These are the main monthly checkpoints for tracking your success. But how should you know if you're doing well? The results are the answer, you will probably say. Remember: the results are not all. If you reach a critical point where you're lost about the 'why' of your operations, get back to point one, that is the strategic document in which you planned your dream café and look into your initial objectives. I'm sure you'll find many points that require more work.


9. A stroke of luck: as you've probably noticed, all the above points concern a lot of specific, sometimes technical knowledge from the perspective of a manager who has seen quite a few things. You can't skip, however, the non-material aspect of creating a business. At the very onset of your road you came up with the idea of a café and felt that this was exactly what you wanted to do! Perhaps you have a partner or a few, and at some point you all had to feel it and you all made the decision to go for it. However, sometimes even the best ideas don't work out. You may blame bad economic situation or external factors that are beyond our control. I can think of two such examples from recent years and we all know what I'm talking about. It can be frustrating but you just need to come to terms with it. I'm strongly convinced that if your intentions are good, you like people and feel deep down that foodservice industry is your cup of tea, and you work hard, sooner or later your luck picks up.

10. Consistency is key, though: Still, remember that sometimes it will happen later rather than sooner and that only by persistently sticking to your plan, maintaining high level and excellent quality, you can achieve success that you dream about. How to measure success and what is it? This question, my dear reader, is for you to answer. For some it will be the highest possible financial outcome, for others – sustainable development or opening up another spot. For me it is the possibility to build and rebuild places where talented, great people create incredible vibe and hospitality that is felt by their guests. Surprisingly, once those 'incalculable' factors are at high level, great outcomes happen on their own, as a consequence of those actions and confirmation that the plan was good. I wish the same to you!