Do you run a restaurant or a café and wonder how to make your guests come back? It is your responsibility to make sure that with an unlimited choice of foodservice establishments the customer wants to return to you. How to do it? Who is a loyal customer and what is supreme service? How can you improve your customer service so that it  completely transforms your hospitality?
Who Exactly Is a Loyal Customer?
Customer loyalty is hard to define. Two most popular approaches to this term in literature are behavioural and emotional. The behavioural approach concentrates on a repeated purchasing behaviour of the customer. Emotional approach focuses on the customer's personal feelings and attitude. In this case, repeatability of purchases is connected with a deeply rooted conviction that it is necessary to buy the products by a given brand, regardless of external factors trying to make consumer change their shopping decision (such as marketing messages from other companies).
Good news for hospitality owners is that a loyal customer not only feels positive about the brand, but is also ready to make sacrifices. What is more, the brand can reap the benefits of being recommended by the customer to their family and friends and also, in the long run, of what they share on social media or on review sites. What are other practical benefits from having a loyal customer? First of all, increase in revenues, second of all: decrease in the cost of company operations (customer retention is cheaper than winning new customers).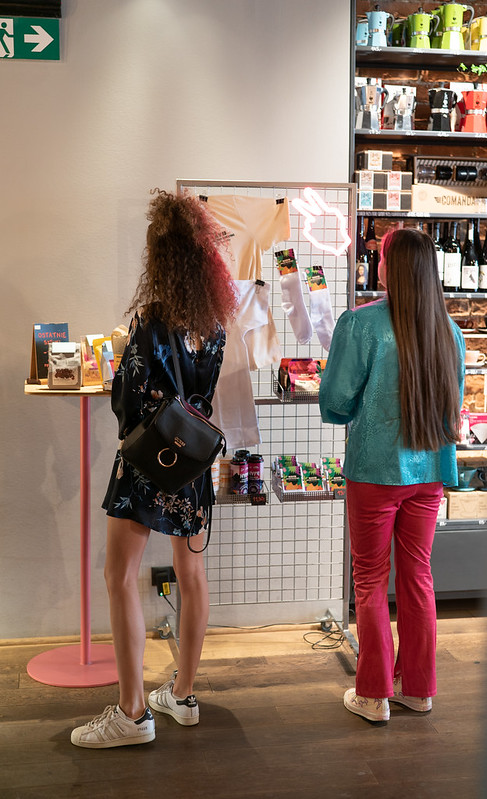 Most importantly, the factors that determine customer loyalty are:

satisfaction,
quality,
value (it is not the purchasing price but perceiving product usability based on the comparison of benefits vs costs),
engagement (willingness to maintain relationship with the brand and resistance to change),
trust (created usually as a result of negative experiences that were positively solved by the brand),
the barrier of vendor change (location, price).
Knowing that customer's loyalty is mainly based on their satisfaction, the sense of high quality and value of the experiences delivered by the hospitality and trust, we can assume that most of these factors are mostly affected by customer service. You can create the most elaborate product, invest big money in marketing, performance and promotion, but all your efforts may be in vain, if you forget about the human face of your brand.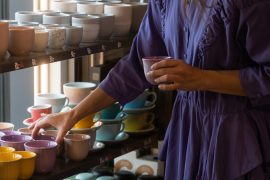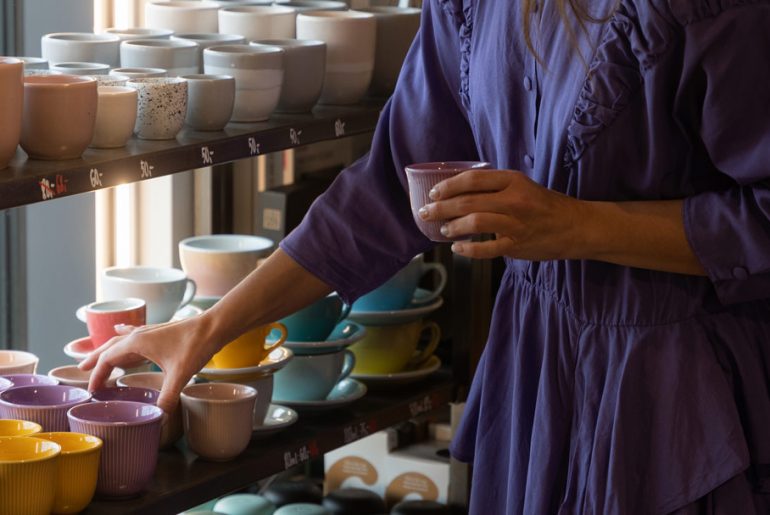 Supreme Service – New Quality of Service

Exceptional customer service counted even before the predominance of large cities, industrial development and the rise of discount chains. In the past, sales was based on relations. A seller used to know all their customers in the neighbourhood, chatted with them when they came to their shop and sold 'under the counter' goods, which is how they naturally gained their customer loyalty.

Supreme service is a return to such an exceptional approach, in which the customers are treated kindly, their requests are heard, complaints are looked into and, on top of that, they are pleasantly surprised. A modern conscious customer has much higher expectations and very often puts the possibility of connecting with the brand and identifying with their philosophy above the reasonable price and availability.

Supreme customer service is also one of the key factors of Coffeedesk's success. Our CEO, Łukasz Wichłacz, talks about supreme service at Coffeedesk:
We don't operate on rigid norms, procedures and forms. We treat every customer as an individual, with a smile and a how-can-I-help-you attitude. The Customer Service team has considerable powers, which allow them to handle many cases on the spot, without transferring them through seven different departments and levels of procedures. On top of that, all members of this team are really passionate about coffee and have broad knowledge and vast experience, which goes far beyond pure theory. It's far easier to understand a customer if you've gone through similar problems or had similar doubts. Talking about supreme service, I must mention our carboard boxes for packaging, which have already become Coffeedesk's trademark, and are an integral part of customer service. After all, we want to conjure up positive emotions also in the clients who had no real contact with us. So, every package is decorated with a drawing of a cat wishing them a great day. Another key element is trouble-free complaints and returns handling, which is always a positive surprise. It is the sum of all these actions that creates the exceptional customer service.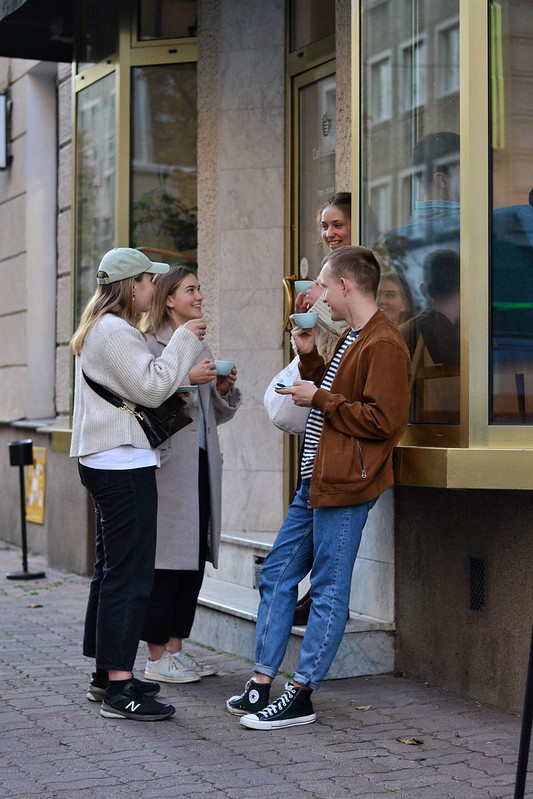 Why Is Good Customer Service the Key to Success in Hospitality?
A lot of studies carried out among hospitality customers proves that customer loyalty considerably influences revenues. Harvard Business School research showed that a one-star rise in the restaurant's rating on Yelp is connected with 5–9 % increase of the income for a given restaurant. Opinions posted online by loyal customers are priceless because as many as 60% of the guests read reviews before picking a restaurant.

In that case, what does actually make the customer loyal? Nothing other than exceptional customer service. Special additions to meals translate to an increase of loyalty in 69% of customers, possibility to choose a table according to their preference – in 65%. Guests like to feel taken care of. For 65% of them, it feels really important that the waiters remember their names, and for 50% – that they know their favourite drinks… It's a challenge for the waiters, but positive effects of supreme service won't go unnoticed. You may be almost sure that your satisfied loyal customers will send a word of mouth about your exquisite service to dozens of their friends.
What is more, as many as 60% of customers surveyed by Deloitte confirmed that positive experience will make them dine in a given restaurant more often. What's more, 39% said that positive experience encouraged them to spend more in a restaurant. The surveyed were also asked about their reaction to their most recent best restaurant experience. 41% maintained that they recommended the restaurant to family or friends, while 10% shared their experience on social media.
Harvard Business School Research also revealed that if there is emotional connection between a restaurant and a customer, the consumer value rises by 27%.
Who Can You Look up to?
You already know that as far as supreme service is concerned, you can look up to Coffeedesk, but exceptional customer service is nothing new on the market. Łukasz Wichłacz says: 
My biggest inspiration has always been Zappos. A couple of years ago Karol Wnukiewicz (one of the founders of Brand 24), my fellow student, recommended that I read a book by Tony Hsieh. This book has inspired me immensely and completely changed my perception of customer service. There are more iconic companies on the global market with incredible approach to the client, where customers' needs are at the centre of attention, like: Amazon, Nordstrom, Virgin. I think that Coffeedesk proves that this approach can successfully be implemented also in Poland. I hope that more and more companies will follow this lead.
What are the best practices for customer service in hospitality? Let's take a look at three interesting examples:
Eastern Standard Restaurant in Boston
The main philosophy behind Eastern Standard is getting constantly closer to their guests and getting to know them better and better. How does it work? Waiters are encouraged to take notes in POS system concerning the preferences of the guests at a given table: their allergies, how they like their steak, their favourite dishes, etc. So, at every next visit the guests can be positively surprised that the waiter knows what they like and the experience feels really tailored to them. According to the founders of the restaurant, this creates the feeling of 'a home away from home' and increases the level of comfort in the customers who are more excited about coming back to the restaurant.
Of course, not all opinions published about the restaurant are positive, but the most favourable ones usually mention supreme customer service. Here is an example of an opinion published on Facebook:
It was a truly great experience. The waiter was very much involved, he understood my dietary restrictions (I told him I was allergic to gluten and he asked 'Is it celiac disease?') It is a way to make a person with celiac disease feel secure in the restaurant. Food and drinks were delicious, atmosphere was joyful and classy. It was a perfect place for our anniversary dinner. 
Rose's Luxury Restaurant in Washington
Rose's Luxury stands out mostly with the surprises they offer their guests. An extra bottle of wine, an interesting dish to test out, the recurring guests are often served such additions. It's typical for birthdays, anniversaries or college graduation. Gifts and extras served at the tables bring the guests back because they are curious what will happen at their next visit. One of the opinions on Facebook says:

We came here to celebrate my birthday and I absolutely fell in love with this place! We were welcomed as soon as the door opened and ushered to our places. The waiter even remembered my friend from her previous visit! An extra bottle of Riesling to toast my birthday was a kind gesture which I appreciate a lot! (…)'
Coffeedesk cafés

In Coffeedesk cafés the guest can feel both taken care of and at ease. Baristas always offer help with choosing accessories and coffee when you want to buy them on spot. They point out novelties on the menu, consider customer's needs and are proactive. If you need, you can always talk to them about coffee, accessories or… the weather. Regular customers know the names of their baristas and dogs can count on water bowls and warm welcome. There are also amenities for remote workers – cafés have special spots with sockets and good Wi-Fi.
Here are a few cases of supreme service in Coffeedesk cafés described by our customers:
The guests at Wilcza café had problems leaving with a pram. The barista who was in the middle of describing my coffee excused himself and in just a second was by the guests, helped them with the pram and in another second was right back at my side!


In Coffeedesk in Kołobrzeg I got cookies to compensate for longer waiting time for my hot chocolate. And the reason I was waiting was that the barista really wanted my hot chocolate to be perfect!

At Wilcza street I wanted to try my first nitro, but as it was just being done I went for a classic cold brew. The moment nitro was ready, your barista brought it to me so that I could try it, and after a while she came back with more glasses for my friends. We started talking about kombucha or cascara, I don't remember exactly, but she went to the counter and brought us three full glasses!


How to Introduce Supreme Service to Your Hospitality?
A kind word from the barista, a detailed story from the waiter about the dish, fast order delivery without compromising their quality, possibility to take your dog to the restaurant or take what you didn't finish home… These small amenities keep the customers happy and those nods to them make them highly value the visits in your restaurant or café.
Here are a few simple rules that help introduce supreme service to your hospitality:

First Impression Is Everything
Take care of your customer from the moment you meet, don't let them wait for the service. The waiter should usher them to the table, ask about their preferences and describe the meals in detail. If it's their first visit to your restaurant, surprise them with an extra appetizer, tell the story of your place and introduce the best meals. Make your guest feel that they are in a unique spot, which they will remember for a long time and recommend to their friends and family. 
If you run a café, follow the same pattern: don't make your customer wait at the coffee bar, greet them the moment they walk through the door. Tell them about your beverages and treats. Make them feel special with an extra cookie!
Don't Keep Your Guests Waiting

Obviously, a hungry guest in a restaurant and a thirsty customer in a café don't want to wait long for their dish or a beverage. If it's really busy and hard to keep up with the orders, serve your customers in stages. First, bring the beverages, then the starters or other appetizers. They can recommend a new position on the menu or have a friendly chat with the guests. Every restaurant or situation needs a backup plan for such occasions, so that they can keep their guests busy before they get their actual order. A good idea are open shelves with board games and books that the guests can use while waiting.

Listen and Talk
Listen to what your customer says in your restaurant, monitor how they evaluate you on social media. You should also initiate contact. Carry out polls, ask the guests what they like, encourage them to share their opinions. Show your clients that their opinion matters to you. If you carry out a poll to choose a new position on the menu, deliver what your customers actually chose.

Talk to your customers at the table and at the bar. Let them share their favourite flavours, advise what they can like the most. However, don't be pushy. Everyone can have a rough day and may not be into chit-chat. If your staff is empathic, they will definitely know how to talk to individual guests.
Be Proactive!

Serving tasty coffee is actually not such a big deal! To impress your guests, you need to stand out with something special. For instance, when the café is not so busy, encourage your baristas to create interesting latte arts – a nice drawing will definitely make your guests smile.
If your waiters notice that the guests didn't eat their large portions of meals, suggest a take-away package. They may feel awkward to ask for it, so be one step ahead of their needs. When the guests have already eaten their cake or dinner and are still at the table, bring them a glass of water with lemon. If they are with friends, take a photo. You'll show them that you remember about them, see them and want to cater to their needs.
Remember Your Guests and Reward their Loyalty

Each customer will be pleasantly surprised realizing that you remember their last visit in your place and know they really like. When you greet your guests at the doorstep and refer to your previous conversation, they feel at home and want to come back.
And when they come back, remember to reward them. Knowing the names and preferences of your guests really hits a sweet spot. Prepare some tasting, surprise them with a new dish that they might like, offer a special discount. Against all odds, you'll lose nothing, because your loyal customer will not only come back but also bring friends and share a positive experience of your supreme service in social media.
Use the Conflicts to Show Class
It's easy to keep the loyalty of your guests when everything goes smoothly. But what to do when suddenly problems come up?
Stick to the rule that the customer is always right. If you know that you're guilty, own it, apologize, offer a solution and stay calm. On the one hand, the customer will immediately get what they wanted. On the other hand, your calmness will be catching.

When the customers add a negative opinion about your place in social media, you must react. Don't leave any review unanswered because you'll not only admit guilt but also show ignorance that the guests are allergic to. Show class saying what was your fault and trying not to make the same mistake again.
Remember, supreme customer service is not only the way you treat your guests but also the quality of dishes and beverages you serve. Respect for quality should permeate every level of your business.


References:
Dziewanowska K. (2010), Determinanty zachowań lojalnościowych nabywców "Studia i Materiały / Wydział Zarządzania. Uniwersytet Warszawski", nr 1, str. 21-30
Deloitte, Through guests' eyes. Serving up a great restaurant customer experience, 2017
https://www.benbria.com/10-stats-on-the-importance-of-customer-experience-in-restaurants/