Do you run your own café and would like to expand your business by offering new coffee experiences? Perhaps your clients want something more than just espresso-based beverages? This article answers your questions about alternative coffee brewing methods, whether it's worth incorporating them into your offer and how much it costs.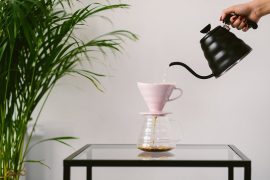 Alternative brewing became popular in Europe about 15 years ago thanks to small, independent cafés, which gave their baristas freedom to choose the ways to bring out the best flavour from coffee beans. The coffee market is developing really fast, which is reflected by the presence of specialty cafés with alternative brewing methods in every larger city in Poland. Alternative brewing is usually listed as a separate category on the menu. The baristas use top quality light roasted beans and prove that coffee can be a complex and multi-dimensional beverage which is excellent as it is: without milk, sugar and other taste boosters.
Alternative Coffee Brewing Methods – Where to Begin?
To bring out the best taste from coffee, baristas use special accessories. The most popular are: a dripper, a Chemex and an Aeropress. The world of 'alternative coffee' is much broader though, and more and innovative brewing methods are popping up every year.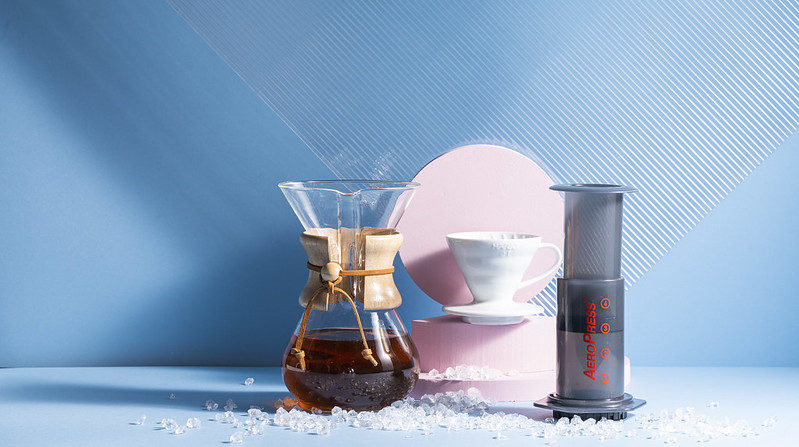 To introduce alternative brewing methods into your café, apart from choosing necessary accessories, you should decide what coffee you want to serve your customers. The first issue is the quality of beans. On the so called commodity market few people monitor the quality of coffee beans during harvest, so everything gets inside the bag: good beans and those with unwanted defects. To hide potential flaws, the beans are subject to very dark roast. Such coffee will under no circumstances work in alternative brewing. Next you should check the region and the degree and freshness of roast. It's also worth calculating food cost because the price may range from a few to several zlotys per 250g of roasted beans. Regardless of the method you choose, you'll need to buy a grinder, like Fellow Ode or Eureka. You'll also need scales and gooseneck kettles.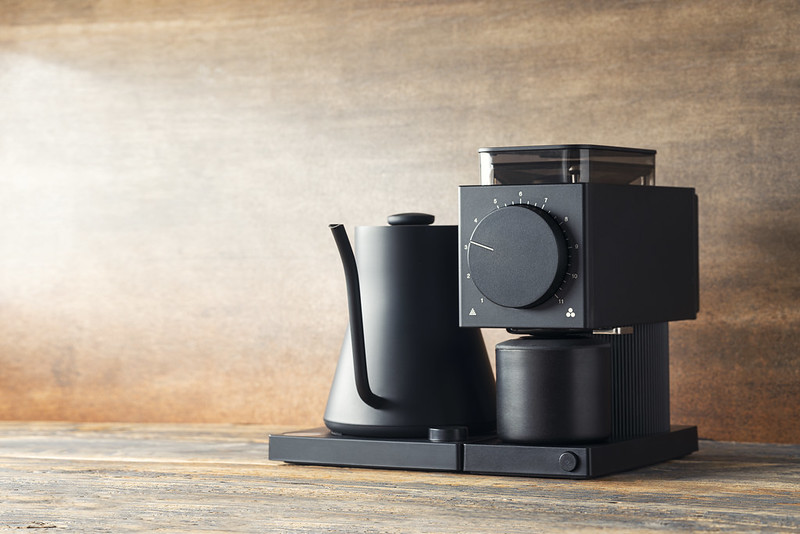 depending on the method, results in a very distinct taste. Pour over coffees will become the favourites of your guests who associate waking up with the big mug of black coffee that will not always taste exactly the same. To help you choose the best method for your café, I've prepared a short guide to the most popular alternative brewing methods.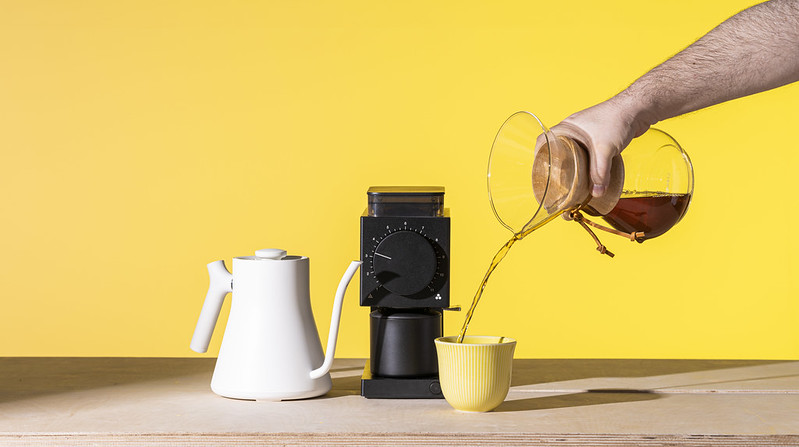 Dripper V60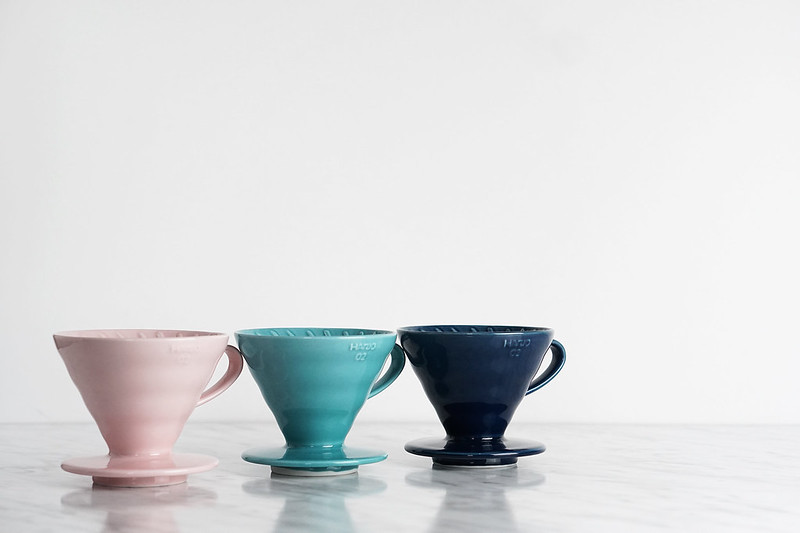 One of the oldest, simplest and cheapest methods of coffee brewing is V60 dripper. It can cost as little as several zlotys plus the filters. You make drip coffee by pouring water evenly over the ground coffee beans placed in a pre-wet filter. The brew drips down to a server placed under the dripper. V60s are usually made of plastic or ceramics, but there are also models made of steel. With this method you'll get 200 to 500 ml of coffee, depending on the recipe. The desired amount of coffee determines also the size of dripper you should choose (1 to 3).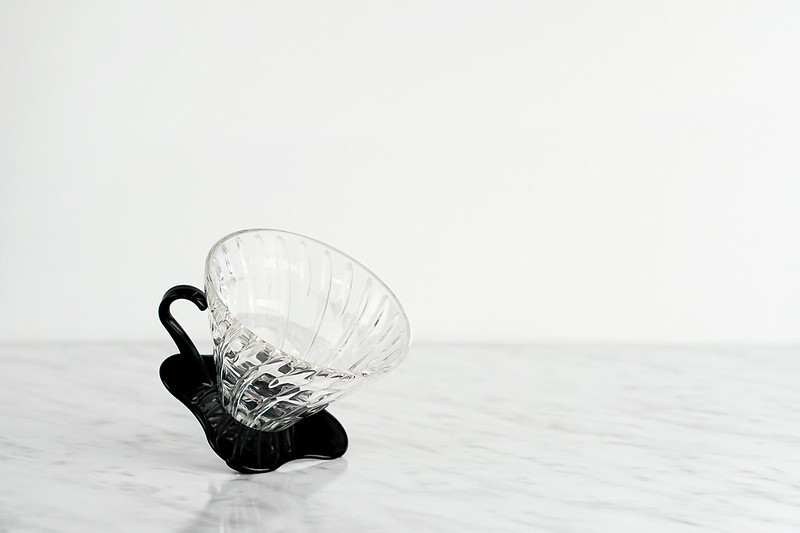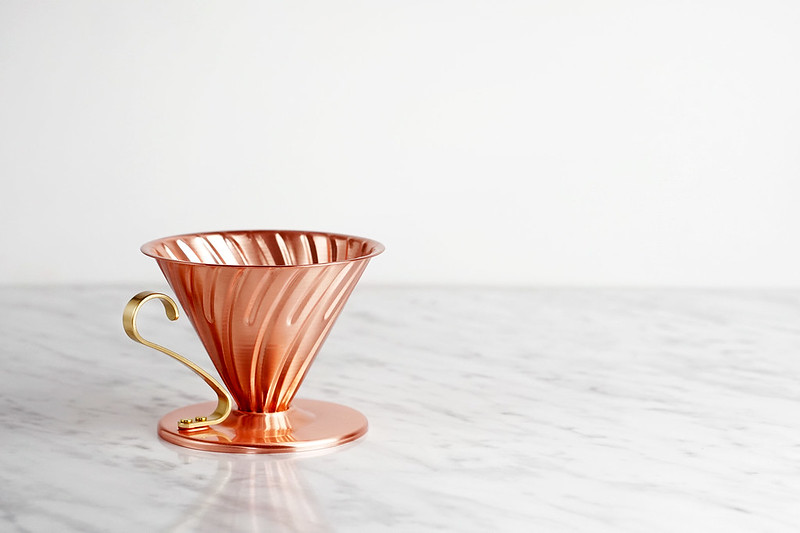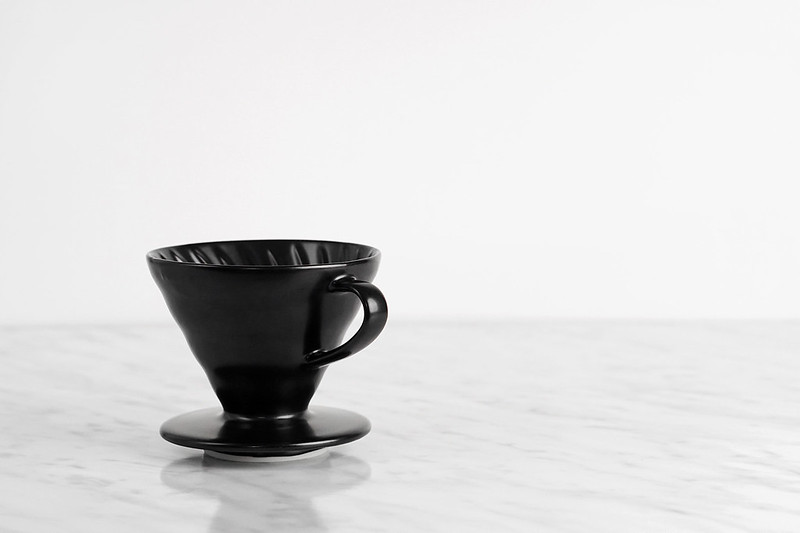 Chemex 
An elegant glass carafe designed in 1941 is a coffee accessory known perfectly well from iconic American TV series. This method uses special paper filters which are much thicker than filters used for other methods. The brewing process is almost identical to V60 but it requires no additional server. Chemex is made of glass and has wooden collars. There are many available sizes on the market. The method produces 500 ml of brew.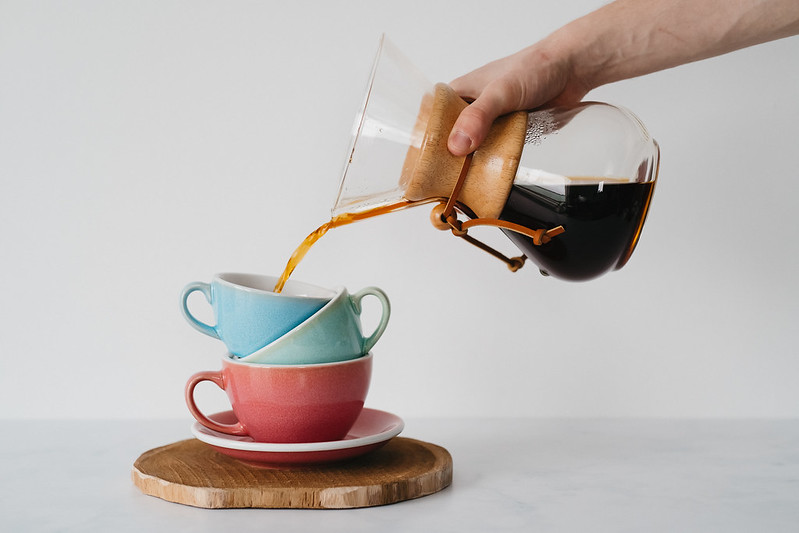 Aeropress
One of the youngest pour over methods, with the greatest number of recipe modifications. Aeropress is made of plastic and consists of 3 elements. Using Aeropress is complex, the recipes and methods can be endlessly modified. The simplest method consists in placing a round filter in the sieve, putting coffee inside, pouring water and pressing everything down with the plunger. Coffee from Aeropress is dense and sharp. You'll get 200 ml of the brew.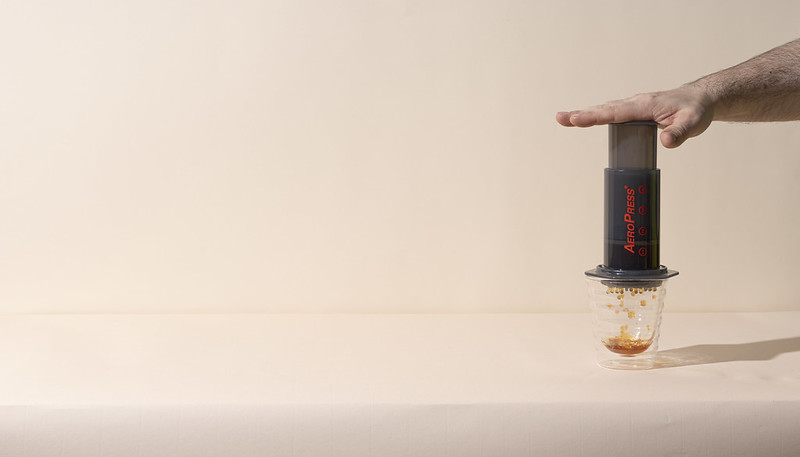 Siphon 
The most spectacular brewing method. Coffee is placed in the upper chamber and the steam pressure forces hot brewing water to move to the hopper where coffee is immersed in it. Once the heat is removed, gravity pushes the brewed coffee back through the filter to the bottom chamber. The device is much more expensive than other brewers. Preparing and cleaning siphon requires also much more work, but the whole process is undeniably impressive.
French Press 
The most popular and the easiest brewing method. Still, I haven't come across coffee from French Press in any café. To make it, you put ground coffee in the pot, pour it over with water and slowly plunge the filter. Fans of this method say that it gives you a juicy, clear and complex brew. The opponents point to the lack of control over the brew and unwelcome grit. It's worth pointing out that this method requires neither extra filters nor a gooseneck kettle.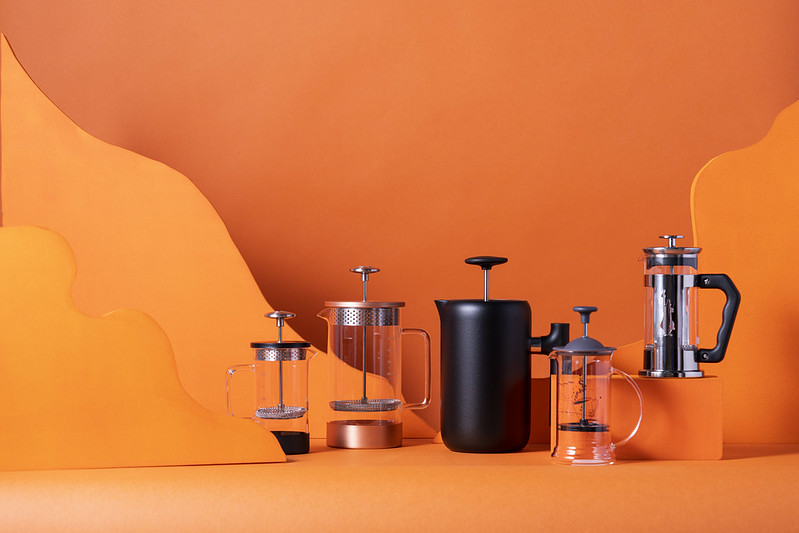 How Much Is Introducing Alternative Brewing Methods?
Alternative brewing devices are much cheaper than an espresso machine, they cost from 30 (plastic dripper) to several hundred zlotys per piece and, if used carefully, will serve you for many years. From time to time you need to replace paper filters: there are 40 or 100 pieces in a packet of Hario or Chemex, 350 pieces for Aeropress. Both the production and sales costs of coffee brewed with those methods is higher that in the case of espresso-based beverages. You should also consider the fact that probably espresso-based coffees will remain the majority of your sales. To illustrate: in Coffeedesk cafés 90% of sold coffees are espresso-based beverages. So, why is it worth offering pour over coffee?
Why Is It Worth It?
Time shows that innovations will sooner or later find application on the market. We can't forget that alternative coffees are in vogue in Europe, and in business it's worth following trends. You must also remember that the specialty coffee market in Poland is still developing, but from what we see it is gaining momentum. Alternative coffee means improving your offer and opening up to new tastes. Besides, it's a step towards propagating coffee culture and educating consumers. The bigger public awareness of coffee, the greater probability that your consumers will come back for more.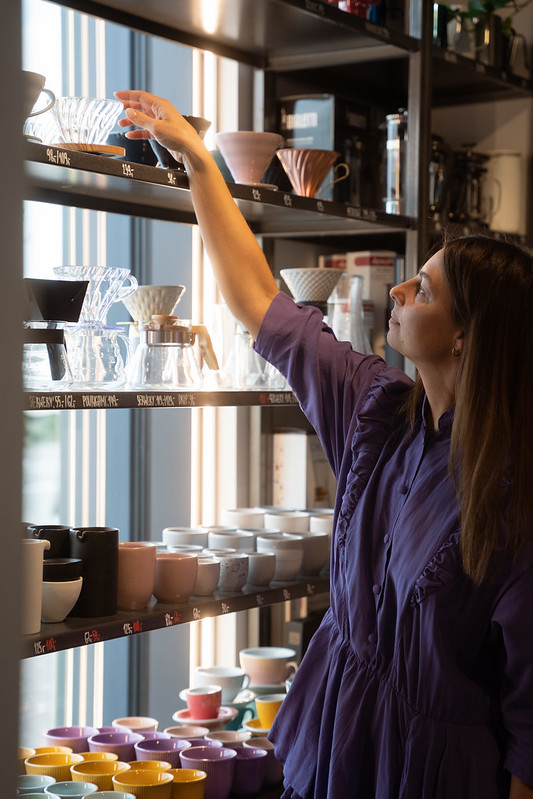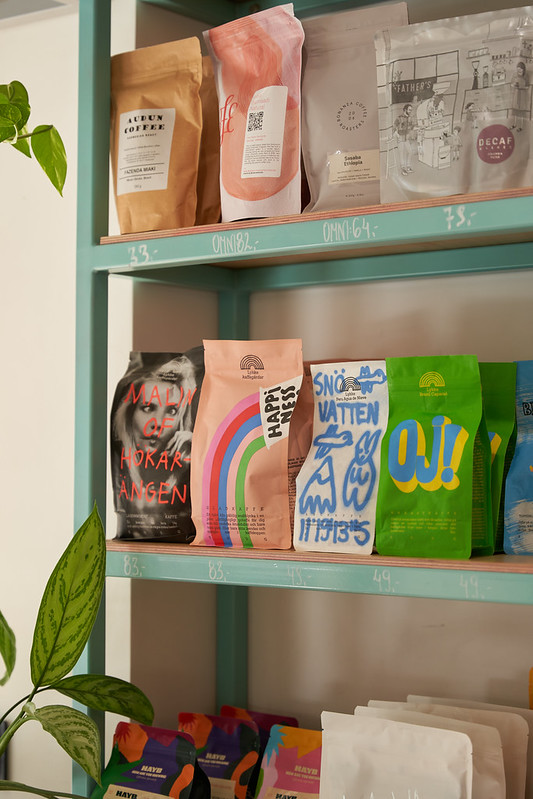 So, the recipe for success is simple! First, you invite an oblivious customer to your café, then you educate them and make them fall in love with the world of coffee (it won't be hard). Those actions will help you build a professional business profile while creating a community of guests that will come back not only for a fresh portion of knowledge but also for the products you offer. We've effectively put this strategy into action in Coffeedesk cafés, selling daily over 50% of our shelf products.