Coffee is an integral part of the morning routine – whether at home or away. We may hazard a guess that basically every hotel guest spends some time over a cup of reviving brew before leaving the hotel and moving on with their day. The taste of coffee, the way it is served and the emotions around this morning ritual determine the mood for the rest of the day. It is also one of the most vivid memories the guest will take home.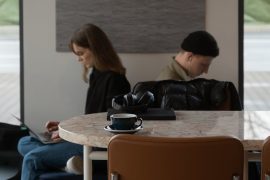 Good Coffee as a New Quality Standard
Hotels pay great attention to quality – they make sure they provide fresh, local produce, they cooperate with craft brewers and organic winemakers, and yet when it come to coffee, they take it pretty lightly. Instant coffee or 3in1 coffee sachets, highly calorific products with high sugar and fat content, are still the norm in hotel rooms. The finest bed, pillows and friendly service become obsolete if the last memory from you hotel stay is a bitter and sour coffee which gives no energy before the meeting, a busy day or an active city tour. The hotel industry abroad has already understood the trend and opportunities related to specialty coffee, and in Poland there are also a few pioneers offering coffee of the highest quality as a standard in the hotel.
Hotel-keepers Who Put Quality First
The new wave of coffee is all about the quality of coffee beans and alternative brewing methods. In addition to espresso and pour-over coffee machines there are accessories such as dripper, chemex, aeropress, or an eye-catching siphon.
In Poland, specialty coffee is still only a few percent of the total coffee market as compared to the half of the entire market it has overseas. Many quality-oriented hoteliers are aware of its huge market potential. Ace Hotels serve Portland-based specialty Stumptown Coffee Roasters coffee in the lobbies of their properties. The High Line Hotel of New York hosts Intelligentsia Coffee from Chicago at its courtyard.
It is not necessary to open a café in the hotel in order to impress the guests with the taste of coffee, you can also make an amazing impression at breakfasts in the hotel restaurant, a perfect example of which is the Polish Heron Hotel, located at Lake Rożnow. Piotr Cymorek, a barista with a true vocation, at the wheel of coffee section, dazzles the hotel guests with effective brewing methods and wins them over with black coffee. His coffee bar is easy to spot, and he has 30–40 seconds to attract the guests. He does it, offering them some novelty, which is brewing coffee with such accessories as a dripper, aeropress and syphon. He also uses small Moccamaster coffee machines. Then he maintains the guests' interest through conversation. He talks about coffee beans and aromas, and builds a rapport by asking where the guests are from and encouraging them to visit specialty cafés in their hometowns. Feedback is pretty much always positive. The skilled barista arrives at the hotel at the weekends and on public holidays, when guests can give more time and attention to coffee. On other days, specialty coffee is served from thermal carafes and an espresso machine.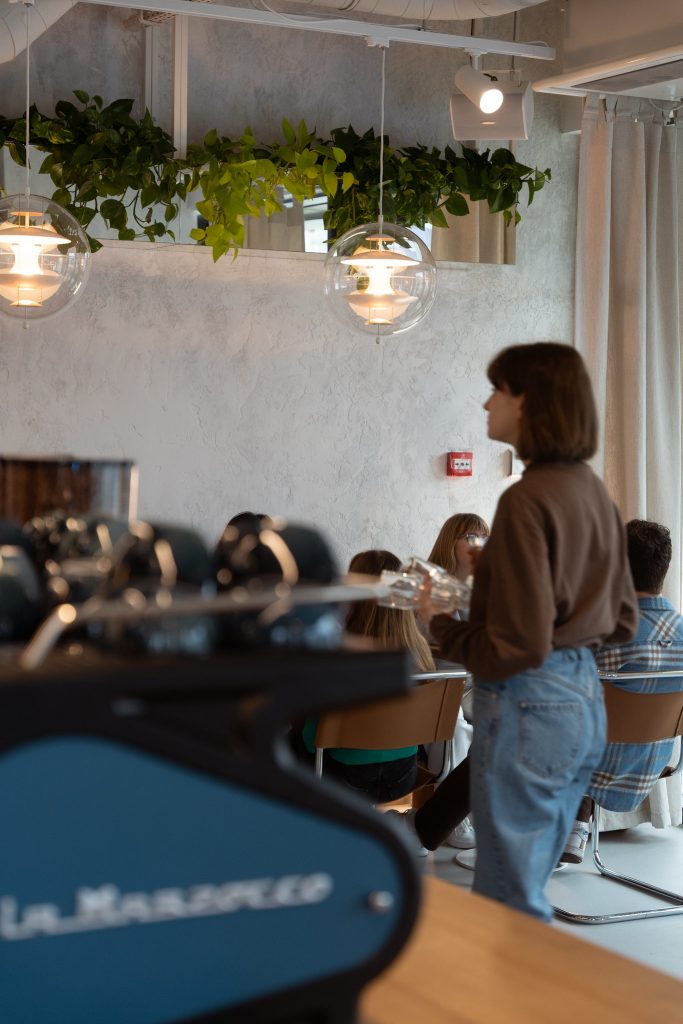 In the Sanctuary of Your Room
Specialty coffee can be served in the lobby, at the hotel restaurant or in the rooms, which can be easily equipped with coffee machines like Moccamaster or other. A convenient option is also specialty capsule machine: a novelty and an absolute recent sensation has been The Morning Machine. Capsules with specialty coffee are offered by more and more Polish producers, including Savage Coffee and Coffee Plant. A good idea for a start and an opportunity to test specialty coffee are packs with high-quality ground coffee ready to be brewed, such as DripBag.
Which Accessories Are on Hotels' Radar?
We've noticed that for several years catering managers have shown an increasing interest in high-quality coffee and tea. Decision-makers choose coffees from local roasters that offer staff training in addition to freshly roasted beans. The dominant method of preparing coffee is still espresso machine, but boutique hotels tend to shift towards manually brewed pour-over coffees (for example the Heron Live Hotel from southern Poland and the Shuum Hotel at the Polish seaside). In this way, hotel guests have opportunity not only to drink coffee, but also to learn something about it.
The perfect option for making coffee in small hotels are coffee machines like Moccamaster. In case of specialty coffee, it is extremely important to grind the coffee just before brewing. Quiet grinders for restaurants and hotel cafes are produced by Eureka from Italy. Bunns – thermal servers with a pump and a capacity of about 3 liters – will be perfect for serving morning coffee. For professional gastronomy we recommend La Marzocco coffee machines.
Kamil Kwietniewski, B2B PL Manager, Coffeedesk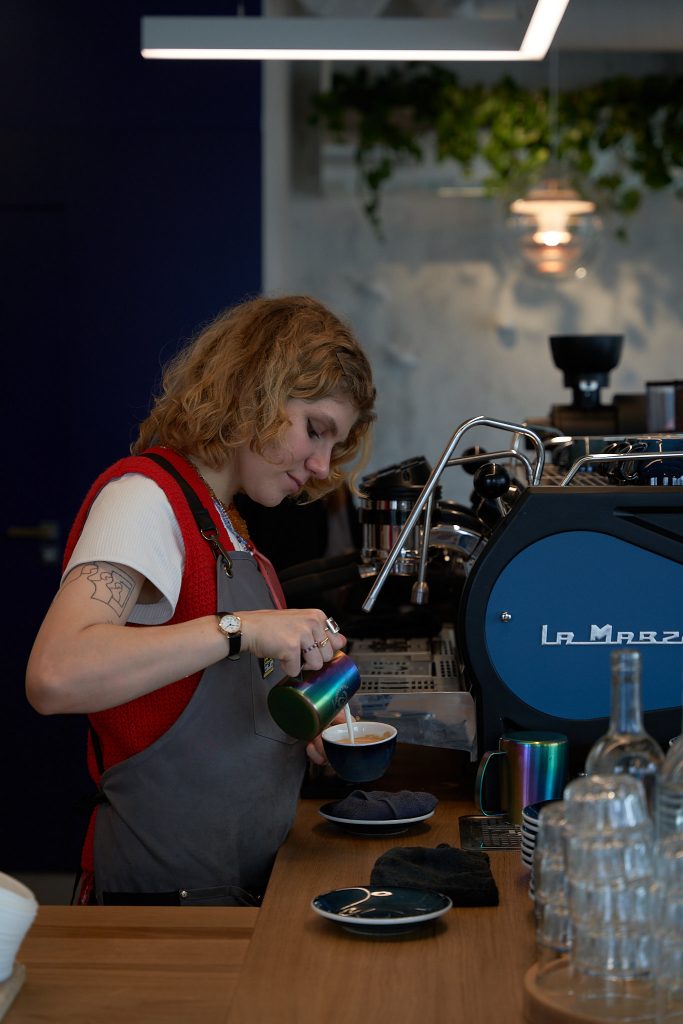 Summary
The quality of specialty coffee sets a new standard, and hoteliers not only meet the needs of their guests, but also raise the bar, showing how to serve coffee at a hotel so that it raises the standard of services and attracts the interest of guests.