Many studies show that coffee has a positive effect on various aspects of our brain's functioning, including memory, mood, reaction time and energy levels. Coffee is productivity's best friend, so it's no wonder we like to have it at work. As we all know, quality matters, so today we're going to give you advice on which coffee machine you should pick for your office. Let's get to work!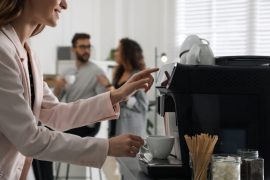 No two offices are the same, which means that the coffee machines need to take into account the number of employees, the amount of coffees disposed per day, personal tastes and preferences. The budget for the equipment also has a huge impact on your choice. In general, at work we go for speed and accuracy, so the best solution, no matter the size of your workplace, will be an automatic coffee machine: just a few buttons and coffee's ready!
To make it easier for you, we have prepared a ranking of professional coffee machines. As size is a relative concept, we have defined a small office as a place with a demand for less than 30 coffees per day, medium office – up to 80 coffees and large office – over 80 coffees per day.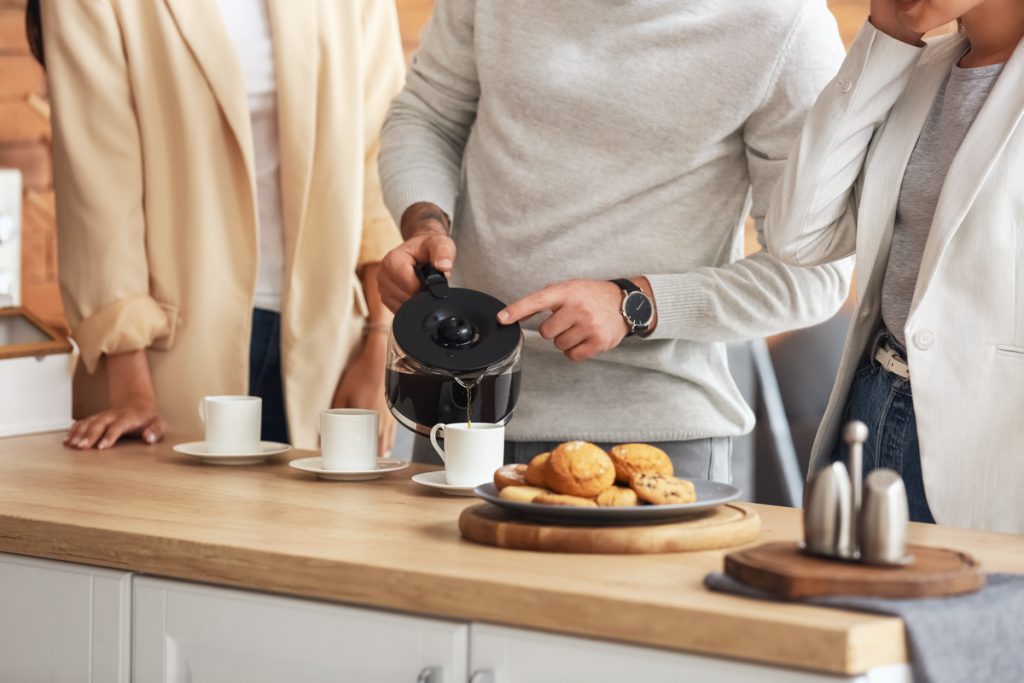 Intimate Atmosphere – Coffee Machines for a Small Office
Nivona CafeRomatica 960
It is a modern automatic coffee machine perfect for a small office. Its greatest advantages are: elegant and minimalist design as well as compact size. Don't let the looks fool you, the coffee machine can easily handle up to 30 coffees per day. Very quiet operation of the grinder, the ability to prepare two coffees at the same time, and, for electronics geeks, a Bluetooth application to control the process. Note that the cleaning is easy, which will make the maintenance of the coffee machine simpler than usual.
Jura S8 Piano Black
If I were to describe this coffee maker in one word, it would be durability. The Jura coffee machine is primarily a tribute to coffee of a really high quality. This coffee machine is quality and precision in every respect – the possibility of personalizing 15 different coffee beverages, the pulse extraction process for the perfect espresso and a professional nozzle with a replaceable tip, what more do you need? The whole thing is encased in a classic and simple body with a touch screen to make the operation even easier!
Melitta Barista T Smart
Our final recommendation for the coffee maker for a small office is a product by the German brand Mellitta. The biggest advantages of this little thing are: the ability to prepare as many as 18 coffee specialities, including milk coffees, programming your own recipes, a convenient panel with a color display and the ability to operate via a smartphone app. Personally, I was seduced by the two-chamber bean container, which makes it possible to choose, for example, between darker or lighter roasted coffee.
Your Company Is Growing – Coffee Machines for a Medium Office
Jura WE8 Chrome
If you have ever used an automatic coffee machine, you were certainly in a position when, in order to make your favorite coffee, you had to add water, replace the coffee grounds container, descale the equipment and perform 10 other commands on the screen. It won't happen here! And all thanks to the coffee grounds container sized for 25 coffees, 3 liters of water capacity and 500 g of coffee capacity. Besides that, the coffee machine gives you 30 different coffee specialities, intuitive operation and the possibility of programming for those who do not like to compromise!
Dr. Coffee F11
100 coffees a day? No problem! DR Coffee F11 Big Plus has been acknowledged in the HoReCa industry because of the large amount of coffees it can make and incredibly intuitive operation. It will be particularly handy in restaurants, hotels, cafés and, above all, large office buildings. This device has a permanent connection to water, an intelligent milk frothing system, a container for a kilogram of coffee and a wide range of functions that make operation as easy as never before!
The Filter Coffee Machines that Will Work in Your Office Are:
Moccamaster
The most iconic manufacturer of filter coffee makers. Moccamaster is a brand located in the heart of the Netherlands. Its owners have set their minds to creating absolutely reliable, easy-to-use devices that will keep you fully satisfied. Its greatest advantages are durability and great availability of spare parts on the market. Plus, of course, beautiful design with countless colors. To brew coffee in a Moccamaster, you will need an external grinder or use ground coffee.
Melitta AromaFresh
The Melitta AromaFresh machine is also becoming increasingly popular among coffee lovers, all thanks to the great quality of the the brew, a relatively low price and a built-in grinder, which is usually rare in filter coffee machines. Its greatest advantages include the adjustment of the grinding coarseness, the possibility of preparing up to 1.25 liters of coffee with freshly ground beans at one time, a thermal server and the function of programming the brewing time.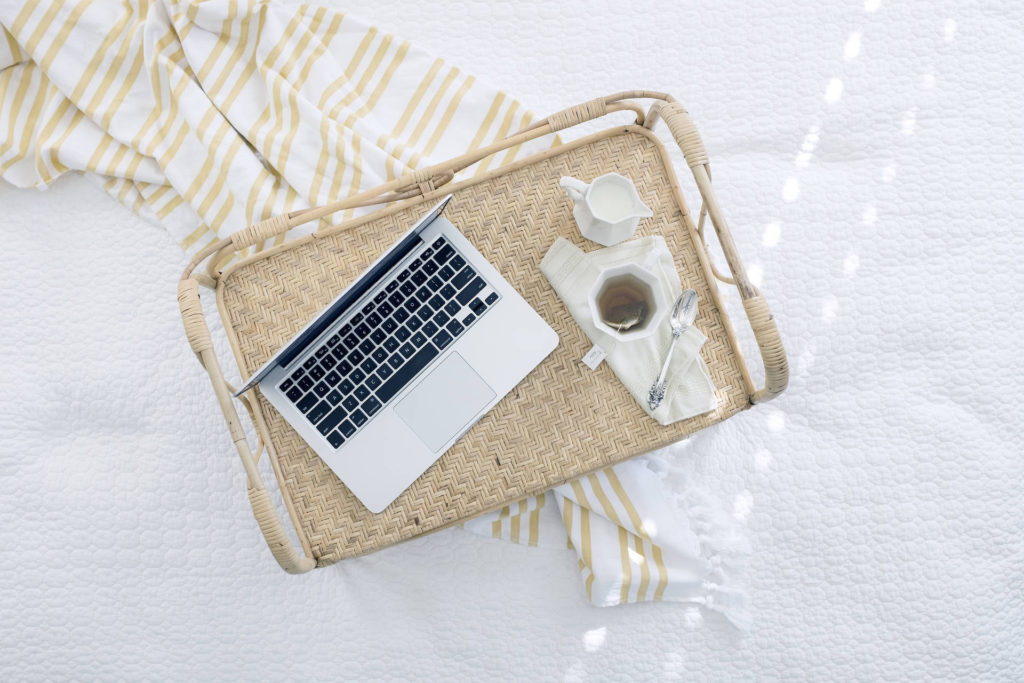 How to Determine the Demand for Coffee in Your Office?
At the beginning of this article I have shown how to determine the size of
your office. However, how to decide how much coffee a single employee
actually drinks? Let me explain! We assume that one person in the office
drinks 1.5 coffee from a coffee machine. Depending on the team, about 70%
of people drink coffee. You can confirm this by asking your employees to
answer a short questionnaire. Ok, let's do the math here 🙂 . If there are 30
people in your office and 70% of them drink 1.5 coffee per day, then… the
demand is 31.5 coffees per day and this is the number you should take into
account while choosing a coffee machine.

Once you've picked the coffee machine, you should also buy good quality
coffee beans – calculating the amount is just as easy. Depending on the model
of your coffee machine, with 1 kg of coffee beans you'll make about 100
cups of coffee. We've already determined that the daily demand for coffee in
the office comprised of 30 people is 31.5 coffees. This means that 1 kg of
coffee is enough for 3 days. Assuming that all employees come to the office
21 working days a month, the total demand for coffee will be 7–10 kg per
month.

If you still have any questions about technical aspects of the coffee machines
described in this article, you need more information about calculating the
amount of coffee per employee, or you have a special task for us, contact us
here. Our sales reps and the business support team will happily give you all
the help you need.