Black Friday originated in the USA and is a time of high sales taking place on Friday after Thanksgiving. For many people this date marks the beginning of pre-Christmas shopping craze. Even though Poland learnt about Black Friday only a couple of years ago, it's become increasingly popular ever since. Why is it worth participating in the November sales festival, how to secure appropriate stock size and when to start prepping? Read on to find out.
Stock up for Black Friday! Why Is It a Good Idea?
Attractive discounts offered on Black Friday may significantly boost your sales, so it's worth making sure of your stock size. Putting more effort into preparing for the sales period will make you be sure that you won't run out of key products.
How to do it? You absolutely must check your inventory of popular products or items with sales potential. Analyse your past Black Friday sales. Account for the extent and length of previous sales periods. Determine which products were hit sales, how much you sold and at what price. Such an analysis should help you get ready for the increased number of orders and prepare adequate stock.
If you still don't know what products your customers may hunt for, read the section: "What Products Are Worth Selling?"
You probably already know first-hand that it is the most discouraging for your potential clients when the product you advertised is out of stock, or when the product has suddenly 'vanished' from their virtual shopping basket. It is estimated that the stock shortages reported in November 2021 increased by 169% compared with January 2020 and by 258% compared with November 2019.
What's equally important, this year Black Friday is on the 25th of November. It is when the Christmas shopping craze begins, which makes it possible to combine communication about Black Friday with communication about Christmas. Although most analyses show that on Black Friday we tend to shop impulsively and for ourselves, there is a growing trend to look for Christmas gifts much in advance.
First Come, First Served
Nowadays it is increasingly hard to find a proper amount of high quality stock in good price. Now, like never before, time is all that matters! You should definitely consider stocking up your store now. Your suppliers are also debating on their Black Friday strategy and they are fully aware that you will have to buy more products really soon. More demand will make the purchase prices rise, and you'll be eventually forced to offer your clients smaller discounts, or lower your profit.
How Much Can You Really Increase Your Profit on Black Friday?
Black Friday encourages your regular clients to shop and attractive prices present an opportunity to gain new clients. The examples of many companies show that Black Friday and Cyber Monday may turn out to be the best selling days of the year.
In Poland 3 out of 4 consumers do their shopping on Black Friday. A lot of them take it as an opportunity to do Christmas shopping. Already 60% of customers count on huge discounts. On those days, the revenue of the online shops rises by as much as 12% compared to 'regular' season.
When Should Your Special Offer Begin?
This year Black Friday will be on November 25th, but it is becoming more common to extend the time of sales over the whole weekend, week or even several weeks. Over the last couple of years the event has become a virtual sales marathon – the companies fight for the customer's attention, outdo one another, start their special offers earlier and earlier. In fact, each extra day with interesting deals for your customers can positively affect you sales results and also the image of your business.
If you're new to offering Black Friday discounts, try to extend the whole event over a few days: weekend and the following Cyber Monday is the most viable period.
The first Monday after Black Friday was named Cyber Monday when it turned out that on that day online shops record a rise in turnover.
The argument for extending special offer is data from 2020, when Cyber Monday turned out to be the most profitable day of the sales in the USA with e-commerce sales revenues of USD 7.9 million, which is a growth by 19.3% compared to 2017.
Black Friday – Our Tested Tips
Local, small retailers can have reservations against promoting special Black Friday offers. However, Black Friday give small shops a plethora of opportunities worth taking. Right now, as the prices are generally on the rise, it's even more important to take care of your customer and your business.
If your shop's everyday presence on social media is rather limited, it's worth taking up activities to increase your fan page visibility already a few weeks before the day: you can post pre-release photos of your products, organize a contest or create posts that engage your followers. It's a good idea to act on many levels and open up to a greater variety of sources than just Facebook.
Black Friday also gives you the opportunity to show up and open up to new customers. An add for your shop prepared early enough will attract new customers, do all that you can so that this visit is not their last. On that day provide supreme service. You can prepare free products, a special display, banners. It's important to make a good, professional impression. Engage the right number of employees and make sure you have enough stock on sale.
Immerse in the e-commerce sales: small companies can add products on Allegro, OLX, and also Amazon and eBay to attract international audience. Such approach to third parties is especially profitable for small retailers who have no possibility to build complex trading systems.
What Products Are Worth Selling?
Black Friday is a perfect opportunity to 'clean out' your warehouse from the overstock, but the key products are those that attract many clients who may have not been familiar with your brand. Those products are the stars of your sale and they generate greater traffic on the website or bigger sales in store. Remaining stock can serve as free additions to they key items or become part of sets offered during the sale.
If you run a café or e-commerce related to coffee, you will surely be interested in our list of products that you should double-check to have in stock during the coming Black Friday.
These products have been Coffeedesk bestsellers on Black Friday for years on end:
Coffee
Coffee is a product at the heart of every coffee-related business, so this is the segment that accounts for the largest amount of sale. Our top star were blends from Johan&Nyström – Ethiopia Guji, Brazil Fortaleza, Espresso Fairtrade FTO, El Salvador Menendez and Ethiopia Welena. The tried-and-tested blends of this brand intended mainly for pour over brewing methods at reasonable prices, attract the customers on every level of coffee prowess.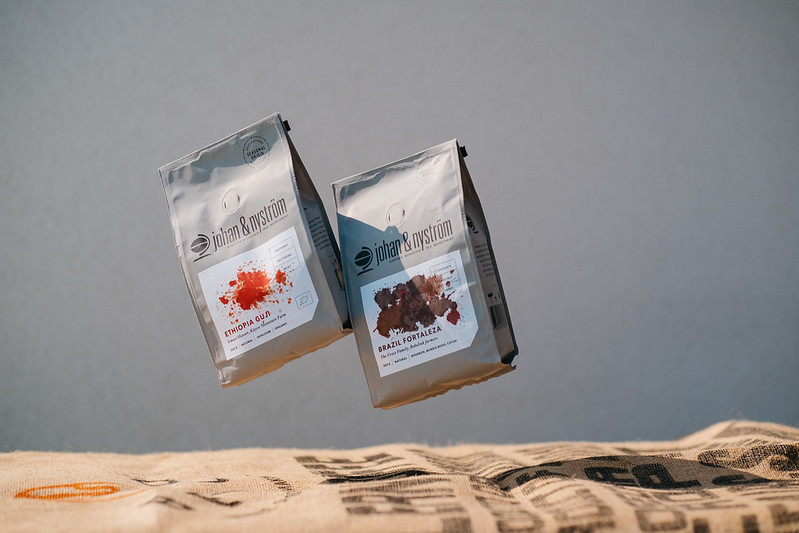 The enthusiasts of the classic espresso and milk-based coffees usually chose high-quality Italian coffees by Arcaffe. The bestsellers were Mokacrema and Roma in 1-kilogram packets.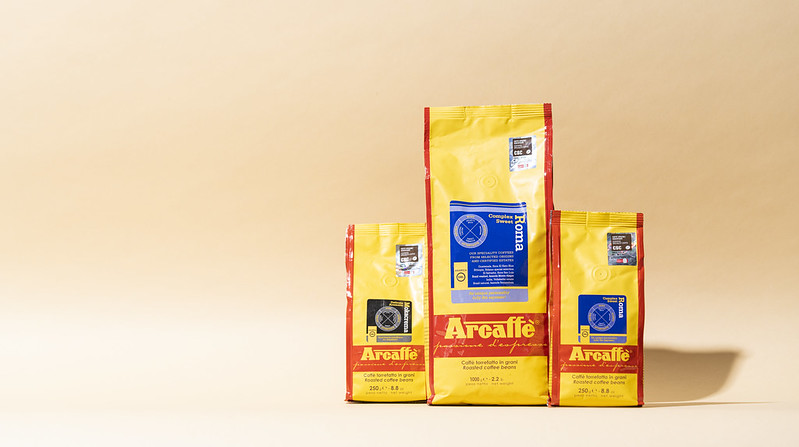 Accessories for Alternative Coffee Brewing
Undeniably our top sales hit was AeroPress. Perfect on a journey and excellent at home, it is a great device for experimenting and a spot-on gift for the coffee lovers who are already familiar with drippers and Chemex. You can't forget the Fellow Prismo attachment which makes it possible to brew espresso-style coffee with AeroPress.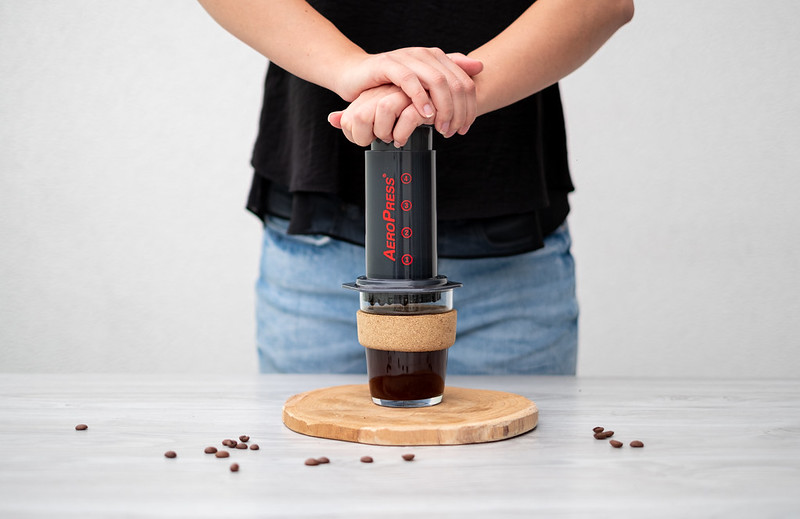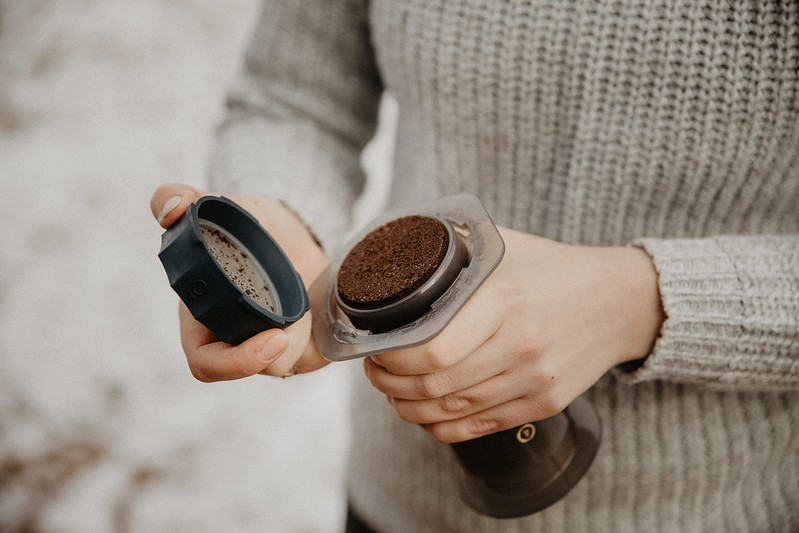 Another important product were Pour Over Kits from Hario: a perfect set for beginners setting on their journey with pour over brewing.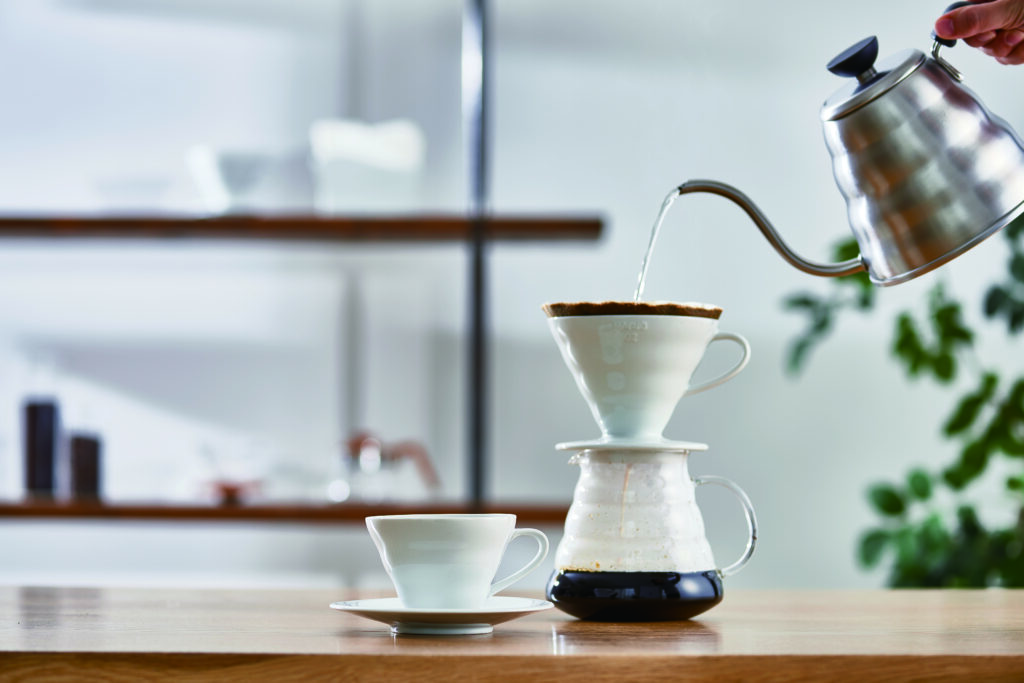 Drippers and similar small complementary products, especially paper filters, were also very popular – make sure they're in stock!
Coffee Grinders
All coffee lovers know that there is no delicious brew without a good coffee mill and freshly ground beans, which is probably why Hario manual coffee grinders (Mini Mill and Skerton) attracted such a great interest. Quite a popular choice was also the iconic Comandante grinder (for more advanced users) and Rhinowares (which pairs well with Aeropress). Customers also chose to invest more in automatic grinders, like Eureka.
Coffee Machines
The most popular brand among coffee machines was undeniably Moccamaster – a designer filter coffee machine at an attractive price. It's a good idea to sell it in larger sets, for example with coffee and grinder.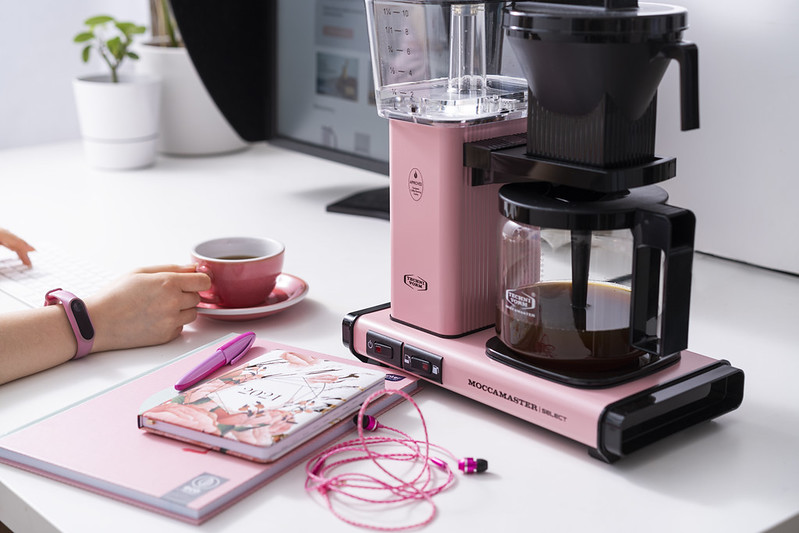 Tea
You should also restock tea for Black Friday. Our bestseller were definitely Teapigs: ecologically packaged high-quality teas for your kitchen or for an elegant gift.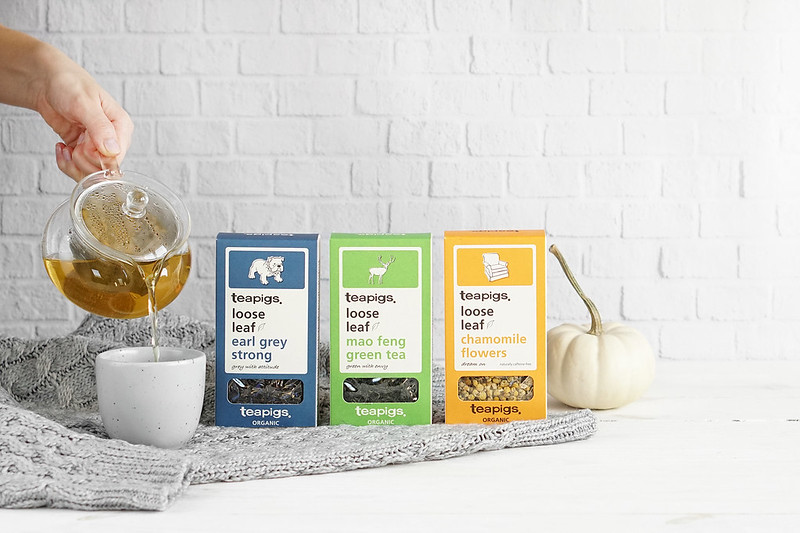 Mugs and Ceramics
While you're stocking up, remember about the ceramics from Loveramics and reusable KeepCups. They make perfect gifts and our customers are eager to buy them well in advance at good price… especially since Loveramics has recently launched a variety of new colours and patterns of their ceramics and who doesn't like novelties?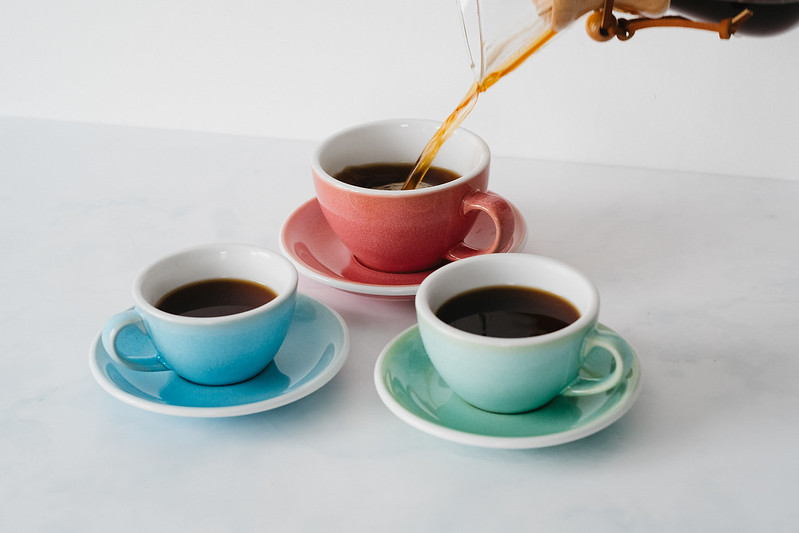 Other Bets
This year the star of the sale might be bigger equipment because it gives customers the biggest savings. Our bets are on designer Fellow products and iconic Moccamasters: both classic versions and novelties. The Less Waste trend is still going strong, so reusable or thermal mugs by KeeepCup, Asobu or MiiR may also become bestsellers.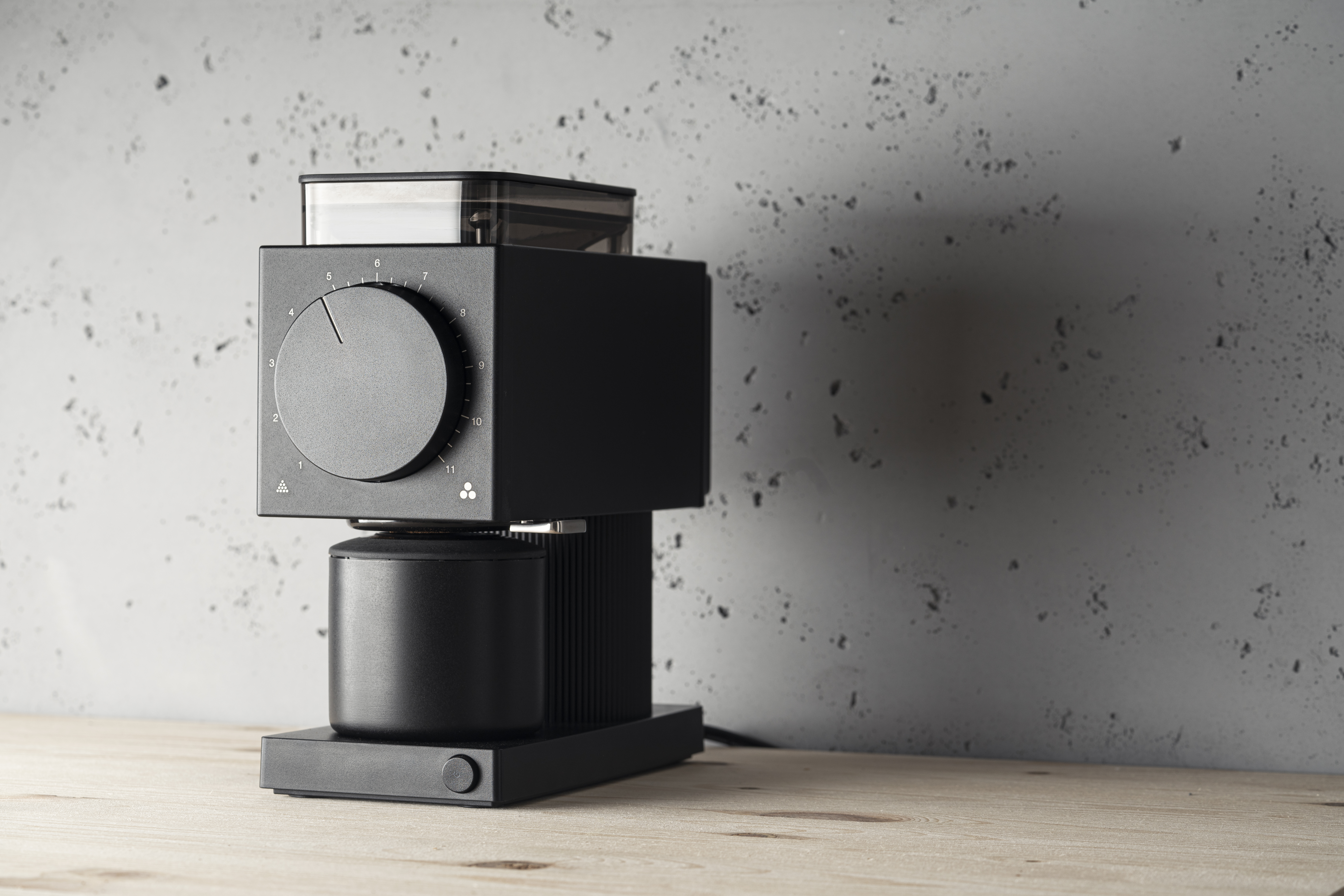 Why Should I Make Use of Black Friday in my Business?
Because it's worth it! All in all, year after year retailers introduce more fancy special offers to 'push out' excess stock and gain the most profit from Christmas offers. Over the past few years shopping frenzy has shifted to the Internet as well. Statistically, big shops sell about 30% more than on the previous Black Friday, which comes from the rising popularity of this day. As more and more people decide to hunt for Christmas bargains, e-commerce retailers have an unprecedented opportunity to attract new customers and boost their sales. It's worth taking action. This year appropriate stock is key. You should start preparing your business for Black Friday mid-September. Begin with selling out your stock and stocking up key products. Coffeedesk is launching the offer for our partners now, so that you can prepare actions tailor-made to your customers.
Are you still not sure whether to organize Black Friday sales for your business? Perhaps you don't know which products will work best for you? Our B2B sales managers are here to assist you.
Sources:
https://www.practicalecommerce.com/sales-report-2018-thanksgiving-black-friday-cyber-monday
https://businessinsider.com.pl/black-friday-w-polsce-dane-paybynet/feccktb
https://www.pixlee.com/blog/10-stats-from-black-friday-and-cyber-monday/
https://www.ekomercyjnie.pl/rekordowy-black-friday-w-zalando-wyniki-sprzedazy/
https://black-friday.global/pl-pl/
https://www.thebalance.com/what-is-black-friday-3305710
https://www.criteo.com/blog/black-friday-2019-report/