More and more often the baristas don't get the usual 'One cappuccino, please' from the customers that step into their café. Instead, they get slightly more complex orders, like: 'Can I have an oat flat white?' or 'What plant milk can I have with my latte?' It's becoming more popular for the cafés to offer milk alternatives, both for health and environmental reasons. So, it's a good idea to have a plant-based milk alternative on your menu. Here's how to do it.
Plant milks are an alternative to cow's milk which is becoming more accessible and more popular among customers. Numbers speak for themselves: plant-based milk market in Poland is worth PLN 253 million and has seen a 30% increase in sales this year (Nielsen Breakthrough Innovation Poland).
What does it mean for the owners of cafés and restaurants? It means changes, which are worth preparing for in advance, so that your offer is adjusted to the new needs of the increasingly conscious guests. After giving up plastic straws and limiting disposable cups, it's time for the next step: plant-based replacement for cow's milk. It's worth it, considering that milk-based coffees are up to 80% of beverages sold in cafés.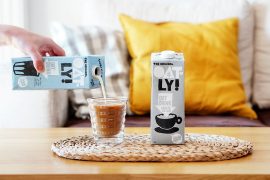 What's It Like at Coffeedesk Cafés? 
'I'll take a flat white'.
'With regular milk?'Plant-based milks have not only taken a permanent place on the shelves of our cafés but also in the minds of the baristas. No wonder, in one of Coffedesk cafés in Warsaw daily consumption of plant milk versus cow's milk is 51% to 49% each week. It means that more than every other milk-based coffee is made with plant-based milk alternative: customers may choose oat milk (as much as 30% of the consumption of all milks and 60% of plant milks), spelt milk, pea milk and soy milk. You don't pay extra for plant milk at Coffeedesk – it's what we can do for our vegan and non-dairy customers.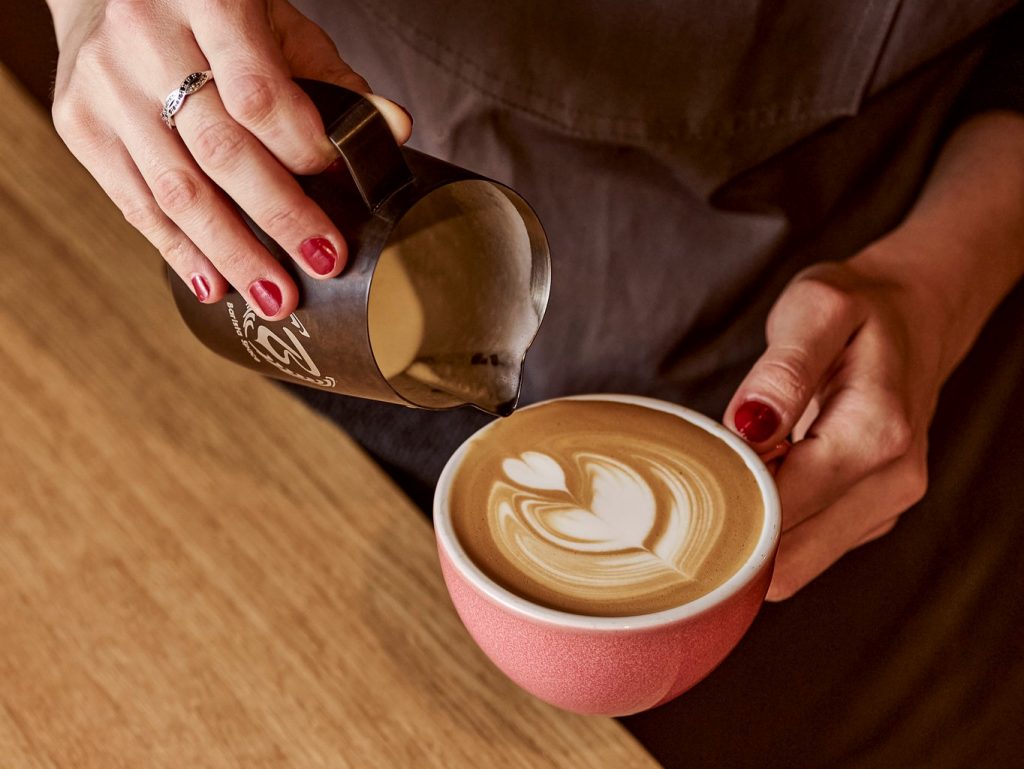 Plant Choice of the Baristas
The selection of milk alternatives is vast and varied. Which are the best to make milky coffee? You need to take into account a few parameters, such as protein and fat content, which affect the taste of the beverage and are, in consequence, the trademarks of the barista and the café. 30% of the surveyed pointed to Oatly as their favourite brand, 20% chose Natumi. Those milk alternatives have the highest protein content, which makes excellent, velvety foam. As much as 80% of the cafés observed increased sales of coffee based on plant milks: in 40% of cafés every fifth coffee is prepared with plant-based milk. No wonder, an appropriate milk alternative combined with the skills of barista guarantee really delicious milk which is tempting not just for vegans. 
Which Plant-Based Milks Work the Best with Coffee?
We've already mentioned that when you want to choose plant milk that will compose best with coffee, it is important to consider a few factors. The most important one is protein content – the more protein, the better frothing,and fat content – fat carries flavour, so the more fat, the tastier coffee. Fun fact: one glass of soy milk contains about 7.5 g of protein, which is only 0.5 g less than in cow's milk.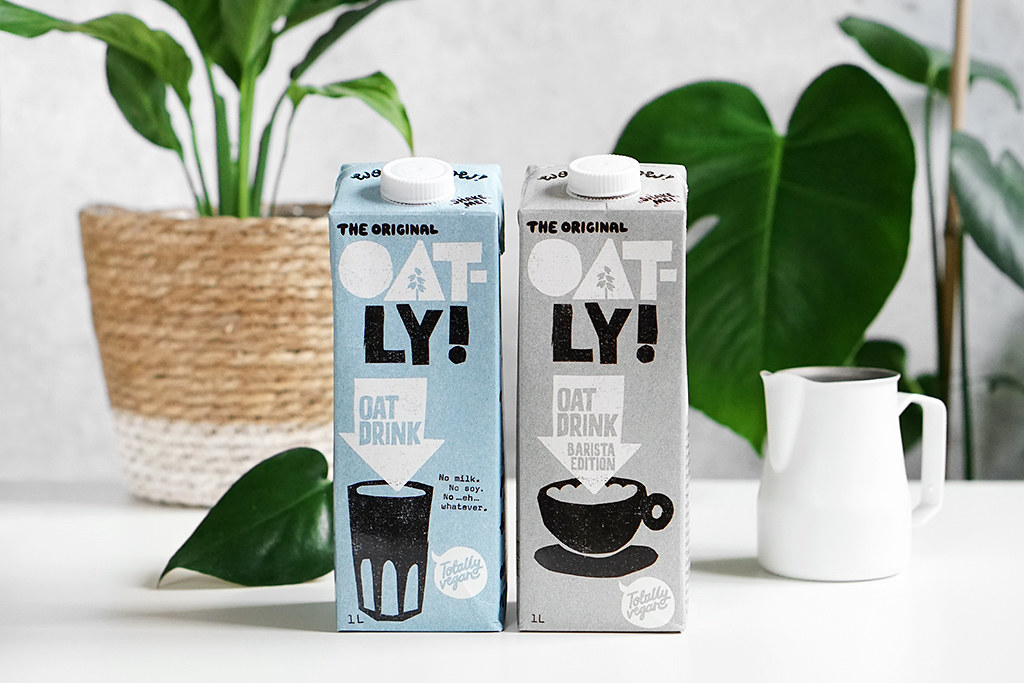 What about other alternatives to cow's milk? Although oat and soy milks are definitely the most popular, there are also milks made of almonds and other nuts (e.g. hazel nuts, cashews), as well as coconut and rice milks. You find them less often on the café menus because of their flavour – it is more noticeable in coffee, often masks or supresses its flavour notes. It is also worth remembering that not all plant-based milks blend with coffee well – rice milk has low protein content and watery texture, which makes it practically impossible to froth and hence obtain creamy beverage. However, this milk works great for people with allergies and what will be disqualifying for some people in terms of taste, for others will be an extra asset. So, it's a good idea to offer one or two tested classic options on your menu and rotate some extra, less popular, supplementary variants. 
Manual for Plant-Based Milk Alternatives
Some café owners worry that plant milks are not able to replace regular milk effectively. While you're looking for a plant-based milk alternative for you café, bet on the 'barista' version. The content of plant fat gives the drinks proper density, makes them froth well and work great for latte art.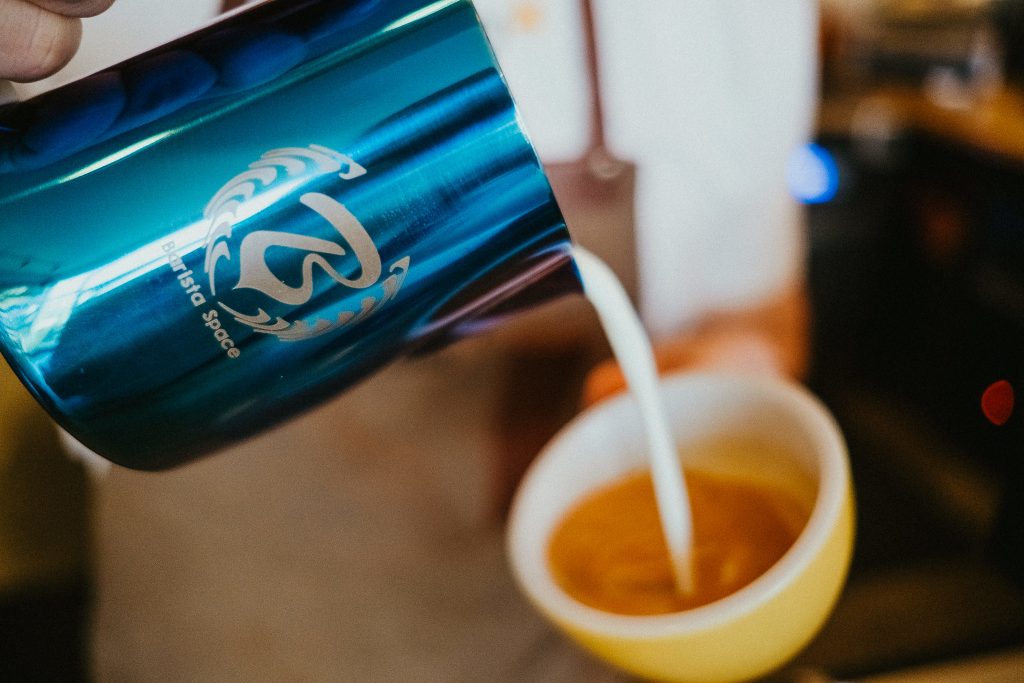 While you are choosing a plant-based milk alternative for your café, try to compare the charts of nutritional values of cow's milk and the tested plant drink. Look at the proportions and content of particular elements. Protein content is really important because it affects the frothing capability, as well as sugar content – some plant-based milks are additionally sweetened, which may significantly affect the balance of coffee flavour.
Introducing Plant-Based Milk Alternative – Step by Step 
Step 1
To prepare good coffee with plant milk, start with… properly composed foundation. It is espresso that takes the lead in milk-based coffee, so you need to take care of its quality first, in order to enjoy the balance between the taste of coffee and the delicate plant sweetness. Plant-based drinks are less cooperative with acidic coffees, that is especially African beans from Kenia or Ethiopia. The taste of plant milk is perfectly complemented by classic, dark roasted beans dedicated to espresso.
Step 2
Choose a proper drink – it is key to select such milk-based alternative that contains enough protein. Two most popular milk alternatives in cafés are soy and oat milks, and the latter produces foam with nice texture that reminds the foam made of cow's milk.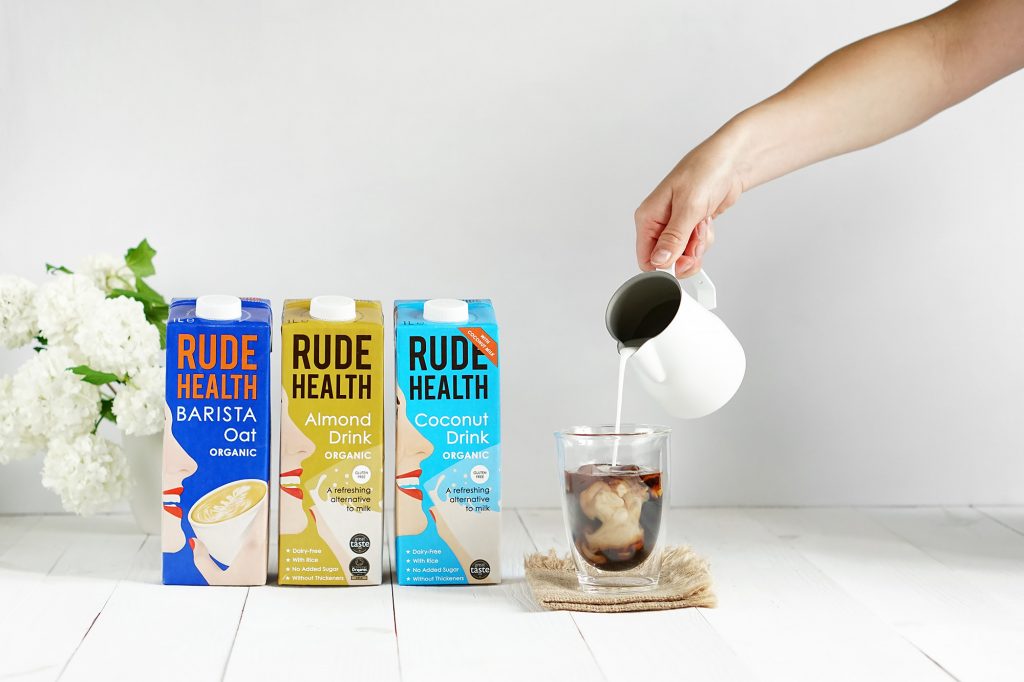 Step 3
Warm up the plant drink to the proper temperature – overheating the milk alternative will change its texture. Do not exceed 60 degrees Celsius. Important: Take care of the system for cleaning milk-frothing jugs after preparing each coffee, or provide separate jugs for plant milks.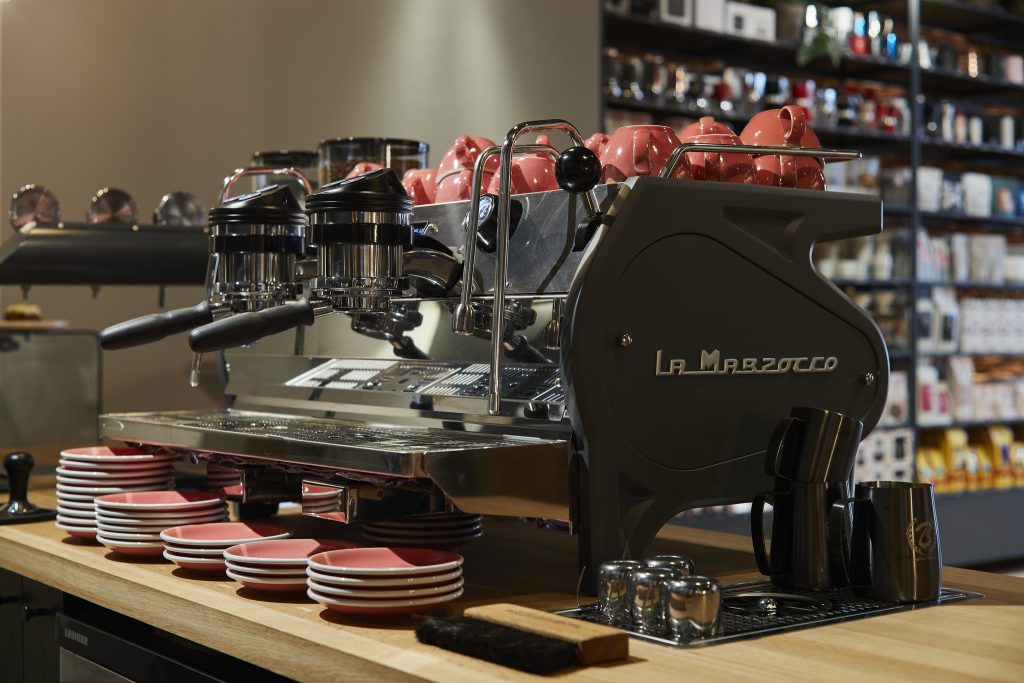 Step 4
Remember that plant-based milks behave differently than traditional milk, have more intense flavour and preparing milk-based coffee with them requires stepping away from your barista habits. 'You absolutely cannot make such coffee "by heart". You should not apply the same capacity of plant milks as in the case of regular milk because you will lose the taste of coffee', Maciej Duszak explains. 'The best solution is to make flat white – strong coffee which contains less frothed milk, which will bring out both the intensity of coffee and the gentle sweetness of plant milk that will not distort the coffee flavour.
Voilà!
Introducing plant milks as an alternative to regular milk is an important process for the café but a few tested practices and the experience of dozens of baristas that we have collected in our guide guarantee a smooth start. The recipe for success is a conscious selection of products and refinement of recipes for delicious coffee – the customers and… our planet will be grateful for the result. Register at b2b.coffeedesk.pl to receive customized offer for your company.