The insecure post-pandemic reality makes it really hard to give any forecasts about the future. However, we've gone through a heap of articles and data so that we don't read the tea leaves. 2022 will definitely be a year of making increased efforts to get back to normalcy, taking care of health and environment, as well as respecting coffee and raising coffee awareness.
1. Barista at Home and at the Café 
World Coffee Portal predicts that it will take at least 3 years for the coffee shop segment to get back to the growth it had before the pandemic, but it assumes that 2022 will already be minimally on the plus side. According to the founder and CEO of Allegra Group, Jeffrey Young, the coffee shop owners will have to be disciplined and innovative. Young assumes that the entities staying on the market will adjust to current market challenges through smart and technology-based new formats of stores. Even though the complete market recovery (in the case of the UK) is forecast only for 2024, it is already evident how much consumers long to come back to their favourite places. Some restrictions are still in place, depending on the region, but cafés remain open. The guests comply with the restrictions and do all within their power to sit down with a mug of coffee at the café table, the available places are usually taken.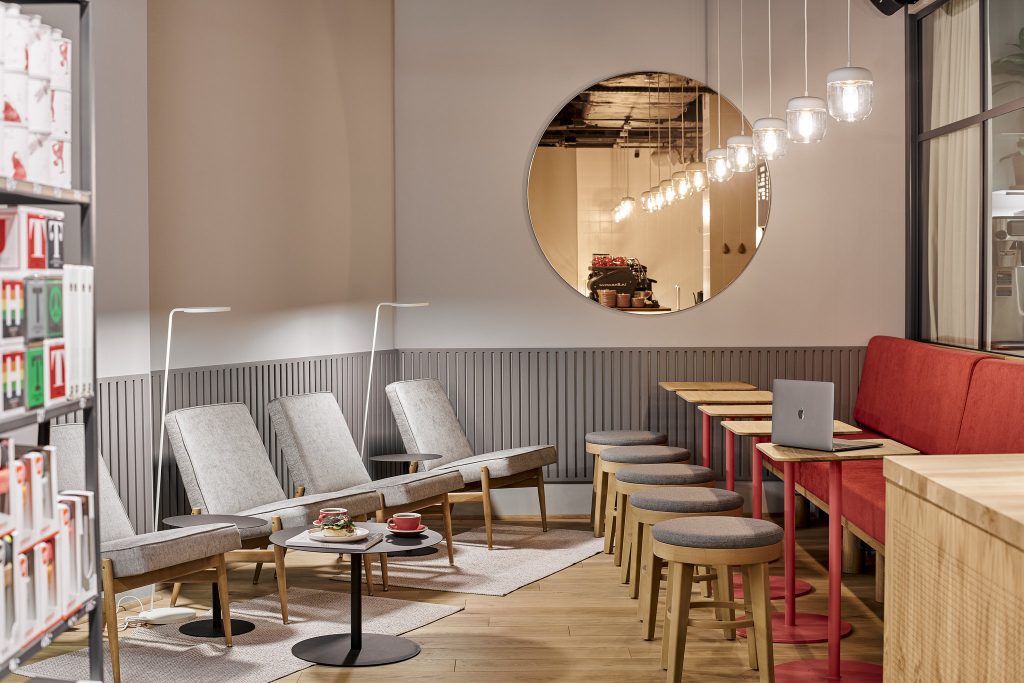 Consumers don't rely only on the cafés any more: during the pandemic a lot of people invested in the accessories for brewing coffee at home and developed new habits. It is assumed that in 2022 we will alternate between coffee prepared in a café and the rituals of a home barista. We will brew it at home as a new hobby and drink in the coffee shop as a sign of return to normalcy that we all miss. Popularity of coffees to go is also predicted to remain steady.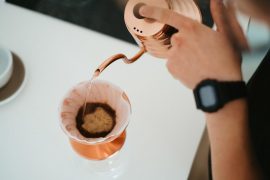 2. Higher Coffee Prices
Heavy frosts in Brazil, the biggest coffee producing country, destroyed a large part of coffee crop at the beginning of the year. There was less coffee than usual, which disrupted the supply chain and raised coffee prices. This, together with the lingering climate crisis and rising temperatures between the Tropic of Cancer and the Tropic of Capricorn, which is the so called coffee belt, translates directly to the increase of the coffee prices all over the world.
We expect to pay much more for coffee that in the previous years at least until the end of 2023: and still it may last much longer, if the climate issues remain unresolved.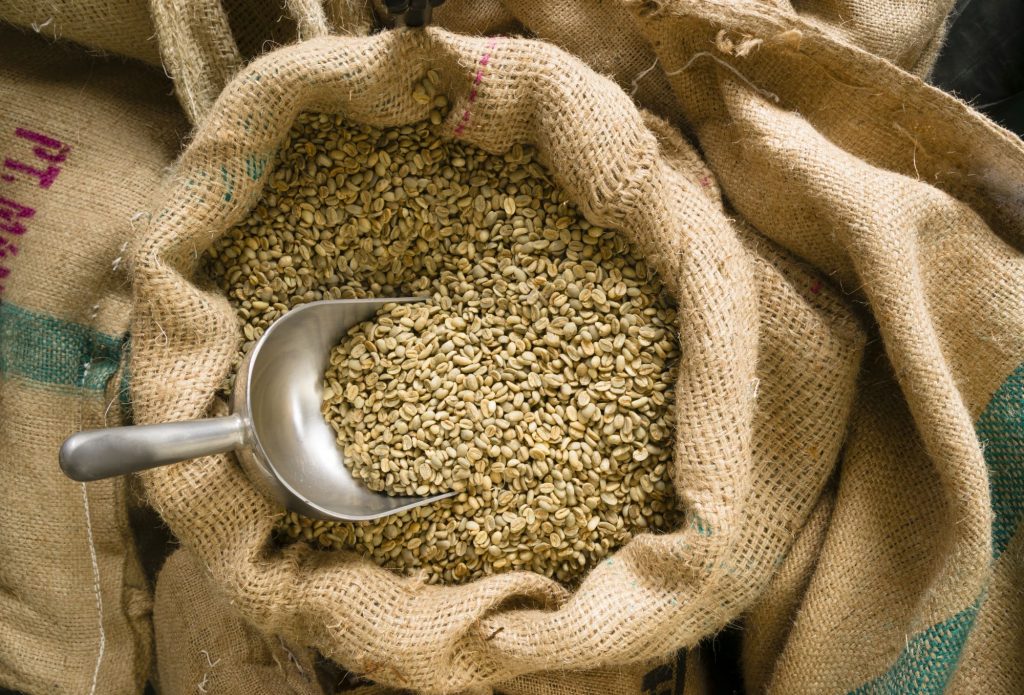 3. Care of the Environment – Machines and Packaging that Reduce Carbon Footprint
In November the 26th United Nations Climate Change Conference (COP26) took place and it was devoted to dramatic and far-reaching consequences of climatic changes in every industry. The most urgent topics were carbon dioxide emissions, specifically how the companies can reduce them. Consumers also expect emission reduction and change of attitudes. 81% of the Poles admit in the Deloitte survey that they care about climate change, and almost 2/3 felt anxious about climate changes over the last month. 58% of the surveyed declare to choose brands that undertake actions for sustainable development and every other respondent runs an additional check on the brands to make sure that they actually do what they say that they do for sustainable development.
Due to the location of the crops, the awareness of the production process and the situation of the coffee producing countries, the coffee industry has for a long time been sensitive to the issues of emission reduction. This year's fairs (e.g. HOSTMilano) presented espresso machines with an innovative water heating induction system. The energy-saving technology got a Smart Label, Host Innovation Award for the most innovative products on the market.The changes are evident also on the Polish market. There is new, more ecological coffee packaging, like new HAYB bags launched during this year's rebranding (those colours!) or jars from Heresy roastery established only last year. In addition, HAYB introduced tea in jars to their offer.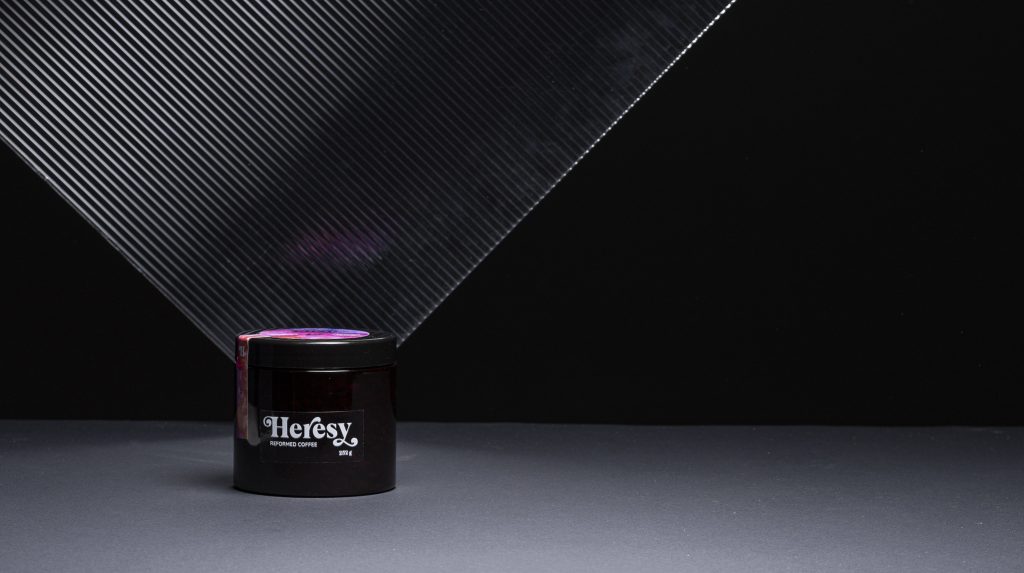 ROST, the first Polish roastery focused on taking care of the planet, was established at the end of last year. They use compostable packaging, reusable packaging both for B2B and B2C, and they deliver coffee in Warsaw in an electric car. They also promote co-sharing of resources: they don't invest in their own machines.
Coffee has been delivered to the purchasers in cans for a couple of years, this solution is used by JAVA, Coffeelab, HAYB, Good Coffee and others.The reusable coffee packaging trend is going stronger, as well as increasingly bigger milk packaging in order to reduce carton boxes. Overseas the café owners go a step further: the Australian Udder Way company delivers milk kegs which are installed under the counter.
4. Milk Alternatives
Speaking of milk, you can't ignore another trend that took over the world of coffee a while ago and is getting stronger by the year, which is adding plant-based milk to coffee. Plant-based milk is chosen by every third Brit, in Poland it is also bought by every third household, and the sales of milk alternatives in Poland increased between November 2019 and November 2020 by 44%. Last year Coffeedesk recorded a rise by 159% in this segment. In 2022 plant-based milks are going to become more popular and the most often chosen milk substitutes will probably still be oat milk because its taste and texture go well with caffeinated drinks. The consumption of almond milk is estimated to drop as its production requires huge amounts of water, while high hopes are pinned on… potato milk. Swedish brand Dug, producer of dairy alternatives from one of the most commonly consumed vegetables in the world, assures that this plant-based drink has the most neutral effect on the environment, the lowest sugar content and contains saturated fats. It is said that this milk alternative may quickly win over consumers and café owners with its price, taste and availability.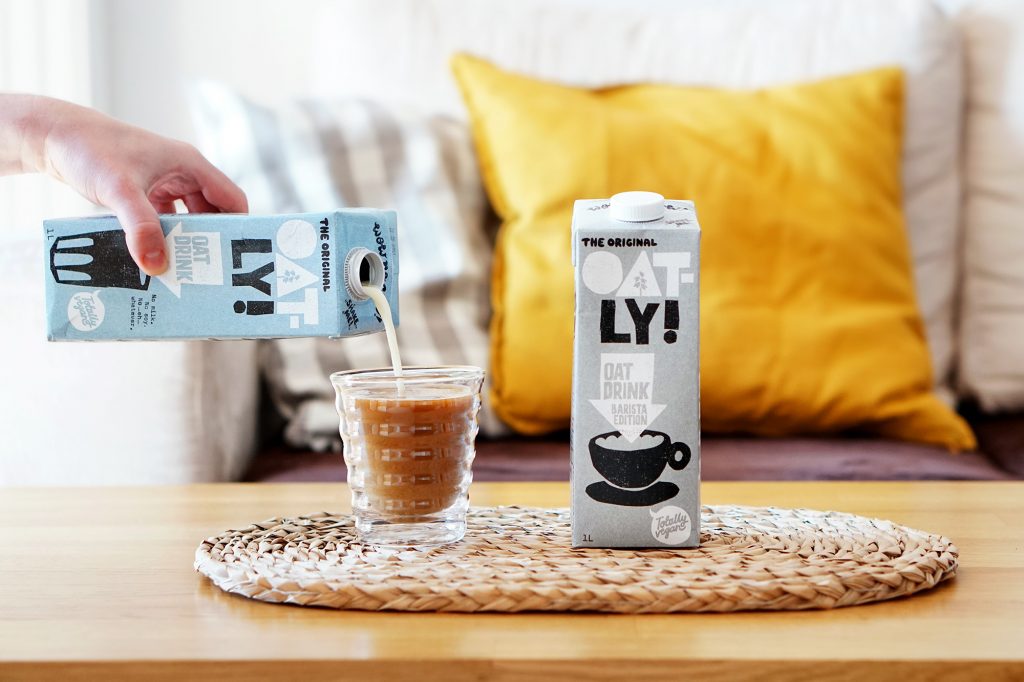 5. Healthy Coffee Beverages
Coffee drinks with plant-based milk are becoming more popular also due to their impact on our health: they are better absorbed by human body than cow's milk. The slogan of the biggest plant-based milk player, Oatly, is: It's like milk, but made for humans. More and more consumers aspire to healthy living and start to drink coffee of a better quality: without sugar or with plant-based milk. New, 'healthy' coffee beverages are popping up, like kombucha or koji coffee, made of coffee fermented over a few days. RTD coffees (ready to drink) get rid of artificial additives because consumers tend to analyse the list of ingredients, and the Z generation fights GMO and all 'E' components. In response to consumer needs, increasing number of roasters (like LaCava od Hard Beans in Poland) introduce non-caffeinated coffees to their offer or coffees with lower caffeine content. According to National Coffee Association, non-caffeinated coffee is usually chosen by consumers aged 18 to 24. Having such coffee on the menu may help attract millennials to your café.
6. Cold and Nitrogen
Cold brew, initially perceived as an extravagant innovation, became a market worth 166 million dollars in the USA already in 2017, it is estimated to reach 944 million dollars by 2025. Cold coffee beverages are similarly popular all over Japan and China. In Poland they are sold in the majority of chains (like Żabka, Lidl). Nitro has a chance to become equally popular. It employs the same extraction method as cold brew, then the coffee goes through a process which is similar to storing and serving beer. This nitrogen-infused beverage has recently become incredibly popular and nothing seems to change soon. Nitriding guarantees smoother, creamier feel on the tongue without adding unnecessary calories, which goes along with the trend of taking care of health. Preparing nitro in a café is becoming easier, e.g. due to Hard Tanks, the machines created by Hard Beans team, which make it possible to prepare nitro in bulk in 1.5 hour, in a hygienic way, with no mess behind the counter.