In previous articles we shared with you the know-how of introducing coffee and accessories to foodservice establishments. Continuing the educational series on sales, we want to show you the categories and products that are most popular with our customers to help you decide what to put on your actual or virtual shelves.
Top 5 Categories
Specialty coffee
Grinders
Tea
Moka pots
Paper filters
The value of the coffee market in Poland in 2020 was estimated at PLN 4.7 billion. In the year of the outbreak of the pandemic, a record 6% increase in the value of the retail coffee market was recorded. According to the Euromonitor report, the improvement in the economic situation of Polish households and the growing consumer awareness translate into a continuous increase in demand for high-quality products. In addition to these factors, there is the demand for ethically and sustainably produced coffee. All these elements combined make consumers more willing to buy specialty coffee and they declare that they can pay more for it. Specialty coffee is the fastest growing segment on the European coffee market.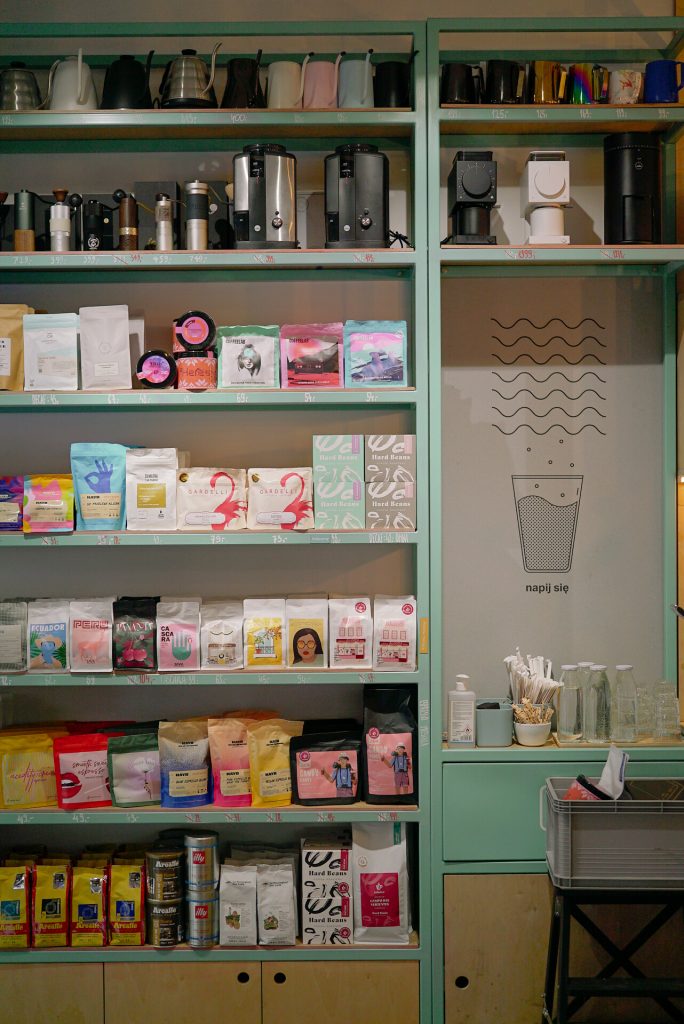 During the pandemic, the group of home baristas really flourished. People who used to drink coffee in their favorite coffee spots daily had to learn how to brew it at home. In order to achieve the same quality, they had to equip their kitchens with the necessary accessories. None of the appliances has as much influence on the taste of coffee as the grinder. We write more about the importance of grinders here. Grinders, both manual and automatic ones, have become a staple in Polish homes and, recommended by satisfied users, are becoming more and more popular. Once you've tried coffee brewed from freshly ground beans, you'll find it difficult to go back to the packaged ground coffee.
The organic tea market is expected to reach USD 1.2 billion by the end of 2022, growing at a CAGR of 8.2% between 2022 and 2032. The overall tea market is growing at a slower pace than the segment of high-quality teas of known origin – CAGR is expected to increase to 4.5% during 2022–2027. Although the tea market has been dominated by the black tea variety for many years, maximum increases are expected in the green and herbal tea segments due to the growing awareness of their health benefits. Consumers are looking for foods rich in antioxidants, of which tea is a well-known source, and are aware of the beneficial effects of tea on digestion.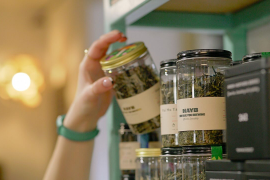 In the case of moka pots, the category is practically identical with the brand. When you think about the moka pot, you immediately see the Baletti brand. The brand's success is a combination of a few factors: elegance, design, best materials and a long history. Alfonso Bialetti wanted to make all his countrymen happy and enable them preparing coffee at home that did not differ in taste from that served in cafes. The use of steam to generate the right pressure made the coffee strong enough stand comparison with the coffee from automatic espresso machines. Moka pot was an instant success, but its creators certainly did not dream of how popular it would become. Over 200 million items have been sold to date. Moka pots are sold in the largest Polish chain stores, and they even appear in Robert Makłowicz's programs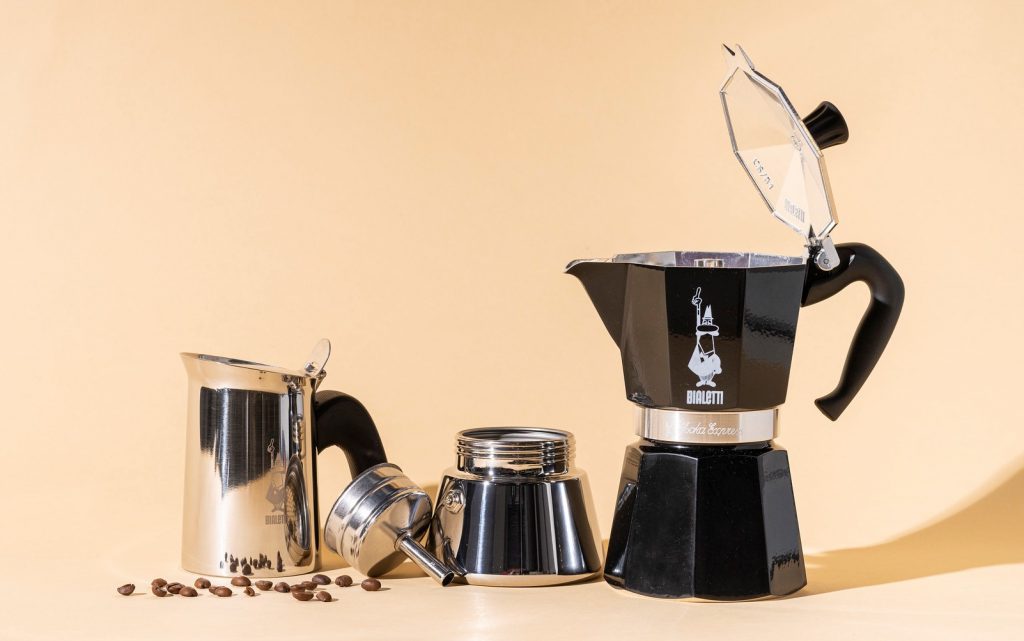 The list ends with paper filters, invariably one of the most popular products in our cafes and online store, perfect cross-selling products. Just like grinders, the category of home coffee accessories has grown significantly in recent years, and brewing without filters is impossible. Coffee lovers have to restock the filters every few weeks. Just like there are sweets and chewing gums at the supermarket checkouts, there should be coffee filters at our checkouts. We also offer them with every purchase of accessories.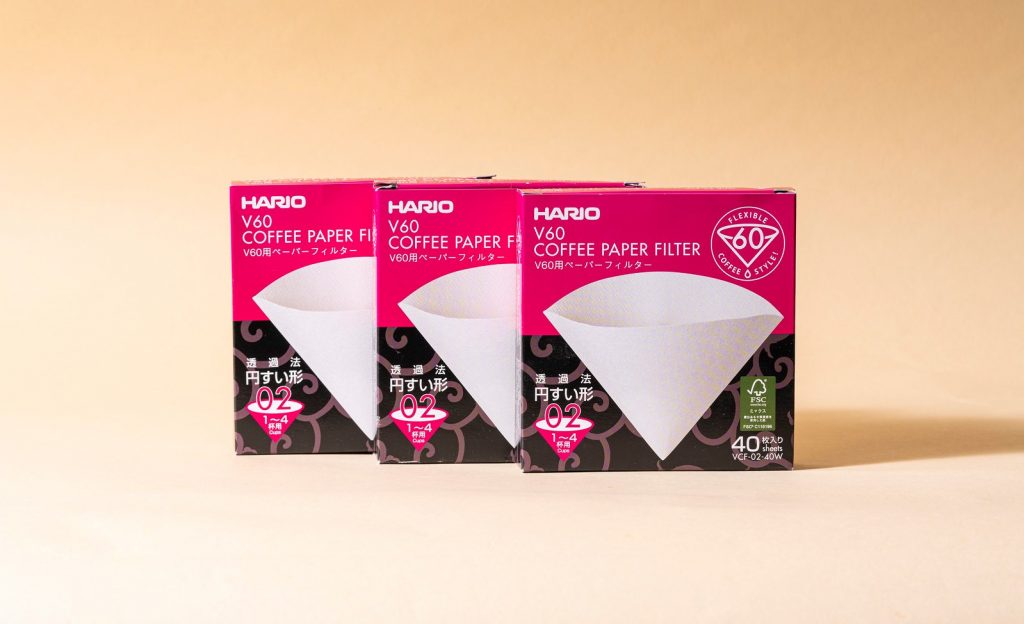 Our top brands and products
Here are the most popular brands among our customers and the sales increases recorded by their products in the first quarter of 2021 (compared to the same period of 2020).
#1 Hario
Increase: Q1 2020 / Q1 2021 by 113.4%

The most popular products:
Hario Mini Mill Slim Plus Coffee Grinder
Hario V60 Pour Over Kit: Coffee Dripper + Server + Filters
Hario Ceramic Coffee Dripper V60-02
Hario Range Coffee Server V60-02
Hario Plastic Coffee Dripper V60-02
Hario V60 Drip Coffee Decanter – 700ml
Hario Skerton PLUS – Coffee Grinder
Hario Buono Drip Kettle – 1l
Hario Skerton PRO – Coffee Grinder
Hario Buono Drip Kettle – 1.2l
#2 Fellow
Increase: Q1 2020 / Q1 2021 by 142.4%

The most popular products:
Fellow Stagg EKG Electric Kettle (black, white, blue)
Fellow Prismo
Fellow Carter Everywhere Mug – Thermal Mug (black)
Fellow Ode Automatic Coffee Grinder (black)
#3 Bialetti
Increase: Q1 2020 / Q1 2021 by 97.3%

The most popular products:
Bialetti Perfetto Moka Vanilia 250g
Bialetti Induction Hob Adaptor
Bialetti New Venus 4tz
Bialetti Kitty 6tz
Bialetti Moka Express 6tz
Bialetti New Moka Induction 2tz
Bialetti New Moka Induction 4tz
Bialetti Moka Express 3tz
Bialetti New Venus 10tz
#4 Comandante
Increase: Q1 2020 / Q1 2021 by 79.4%

The most popular product is the C40 MK4 Nitro Blade Coffee Grinder.